Science ATL's 2022 Holiday Gift Guide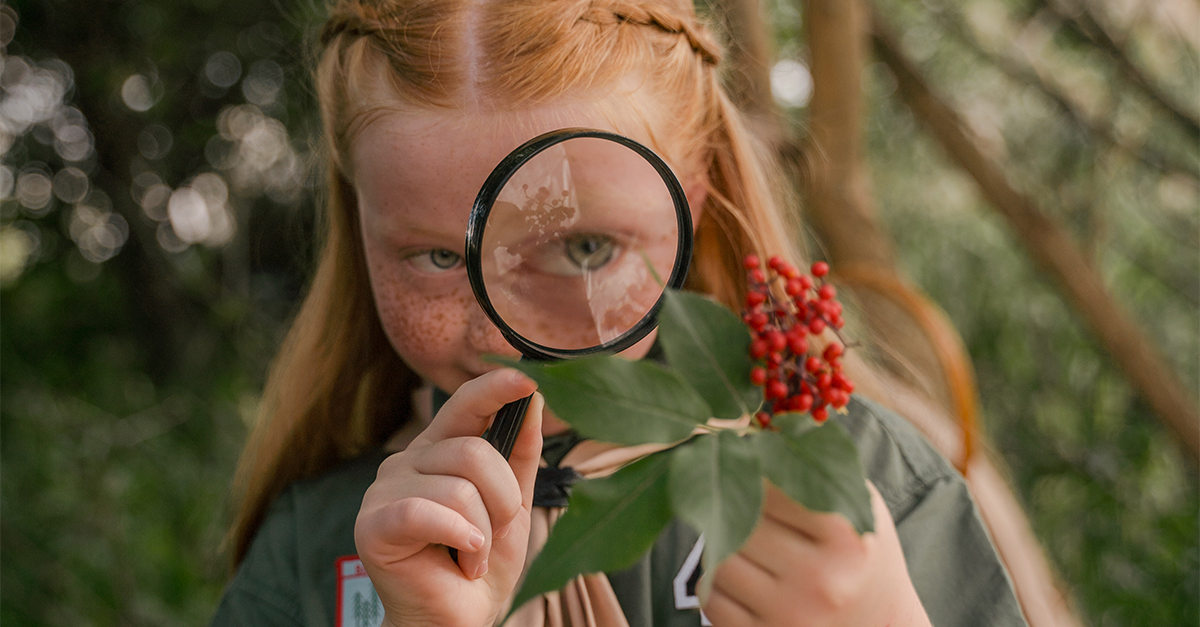 Tis the season for science! Well, it's always the season for science; but it's also the time for gift giving, and why not infuse your holidays with a little local science? Check out some of our recommendations for making your loved ones' season a little more science-y.
For the Animal Lover
Our friends at the Amphibian Foundation want everyone to see the awesomeness of amphibians. Their Master Herpetologist and Junior Master Herpetologist programs offer a 100% online way for fans of frogs, newts, and salamanders to get their feet wet in this amazing world of aquatic-based creatures. Led by experienced herpetologists, the courses are designed to be a deep dive into the world of amphibians and establish a foundation of herpetological knowledge upon which students can build.
Those looking to get a little wilder can zip on over to Zoo Atlanta for their Wild Encounters. These behind-the-scenes experiences offer attendees an up-close look at animals like the Aldabra giant tortoise, who, remarkably, can hold their breath for between 20 to 30 minutes! Guests can also get to meet and feed some of Zoo Atlanta's perfect pandas bears. Other encounters feature lemurs, elephants, and warthogs. 
For the Nature Enthusiast
A subscription to Trees Atlanta's Acorn Club is a tree-riffic way to get kids ages six through 10 excited about the Urban Forest right in our own backyard. As a member, they'll get four" Tree Trunk" boxes throughout the year. Each box highlights the many changes that Atlanta's tree canopy experiences each season, along with highlighting the deeply-rooted, interconnected relationships that trees have with air, water, soil, and urban wildlife. Contents will include eco-lessons, crafts, science experiments, forest fun facts, and Trees Atlanta swag. 
Really wow your naturalist with registration to one of REI's many upcoming classes and events. With dozens of dates and tons of topics to choose from, this outdoor retailer is sure to have something for everyone. Rock around the great outdoors with "Intro to Rock Climbing," cruise on down to Cumberland Island for a guided backpacking adventure, or even ramp up a resume with a wilderness first aid certification course. 
For the Flora Fan
Make plans with plants in the heart of Atlanta's Piedmont Park. The Atlanta Botanical Gardens has called itself the emerald jewel in the crown of Atlanta culture since its opening in 1976. "Renowned plant collections, beautiful displays and spectacular exhibitions make the Atlanta Botanical Garden the loveliest place in the city to visit," boasts their website. "An urban oasis in the heart of Midtown, the Garden includes 30 acres of outdoor gardens, an award-winning Children's Garden, the serene Storza Woods highlighted by a unique Canopy Walk, and the picturesque Skyline Garden." Annual memberships, one-day tickets, and special events like their Garden Lights, Holiday Nights winter exhibition (on display November through January) are all available for purchase, as is entry to their Gainesville location, home to the largest conservation nursery in the Southeast.
Looking for something your giftee can take home? Lush Plant Co.'s plant subscription sends a four to six inch plant plus an accessory sure to make everyone green with envy. While you could purchase a subscription for a whole year, plans are also available in three-month increments, starting at just $50 a month. Lush is not only a program partner of the 2023 Atlanta Science Fest, they're also a Decatur-based duo dedicated to curating plant selections that thrive indoors. 
For the Local Explorer
Georgia has got tons of getaways all within just a few hours' drive. A Georgia State ParkPass grants entry to dozens of properties and historic sites around the state, all of which offer stunning views, wildlife watching, and much more. While each park has its own unique draw, some of the most popular include Cloudland Canyon, with breathtaking views of Lookout Mountain in northeast Georgia, Sweetwater Creek, where you'll find stunning scenes of a historic Civil War era-mill once featured in "The Hunger Games", and Skidaway Island, with camping and trails along some of the Georgia's most captivating coastlines. The Georgia State Park website also offers the chance to figure out which park matches your personality with an interactive quiz. 
For some added guidance on when, where, and how to hike some of our state's most stunning treks, consider gifting "Hiking Atlanta's Hidden Forests: Intown and Out." Written by Dekalb County park ranger and good friend of the Atlanta Science Festival, Jonah McDonald, the book guides the reader through 60 hikes in and around Atlanta, with the furthest being just 30 miles from the Georgia state capitol. McDonald's offerings are great for all levels of hikers, with routes ranging from less than a mile to more than 12. Each of his listings includes maps, driving and hiking directions, GPS coordinates, and even some tips on how to get there using public transit. Bonus points if you get this book from one of our favorite local bookstores, Little Shop of Stories.
For the Bookworm
Little Shop of Stories shared a few recommendations of their own, highlighting books from local authors for every age. Got a kiddo in your life? Check out Chase the Moon, Tiny Turtle by Decatur-based author Kelly Jordan. This picture book gives young readers (and parents!) insight into the birth cycle of a loggerhead sea turtle.  For older kids, Atlanta writer and scientist Rachael Allen tells the origin story of Super Villain Harley Quinn as she sets out to make a big scientific discovery and face the challenges of being a woman in STEM in Harley Quinn: Reckoning, which is perfect for both comic fans and budding scientists. As for adult readers, look no further than Emory Professor Cassandra Quave's memoir The Plant Hunter: A Scientist's Quest for Nature's Next Medicines. Science ATL is thrilled to share that Quave will be hosting an event at the Atlanta Science Festival 2023.
For the Science ATL Superfan
Uncover the secret science where we live, walk, and play. Science ATL's Discovery Walks take explorers through a self-guided tour of four iconic Atlanta locales – Cascade Springs Nature Preserve, Sweet Auburn, Eastside Beltline, and downtown Decatur. The four Discovery Walks are presented through beautifully illustrated maps featuring family-friendly journeys between two and four miles long, each with ten intriguing science stops along the way. 
Pair a Discovery Walk with an eye-catching Science Y'all sticker or official Science ATL gear and you'll have the best gift basket on the block. Better still, get your scientist into the spotlight. Now through December 31, for a $100 donation to Science ATL, you can submit a science superstar to be featured on our website gallery and receive a custom message from Science ATL recognizing their work to make sure Atlanta is a Science City.
Proceeds from all these powerful presents go right back to Science ATL's mission of cultivating an equitable community of lifelong learners across metro Atlanta connected and inspired by the wonder of science. 
https://scienceatl.org/wp-content/uploads/2022/12/Blog-Header-Gift-Guide-12.9.2022-1.png
627
1200
Lizzi Skipper
https://scienceatl.org/wp-content/uploads/2019/08/logo-science-atlanta.png
Lizzi Skipper
2022-12-09 16:05:26
2022-12-10 07:58:11
Science ATL's 2022 Holiday Gift Guide