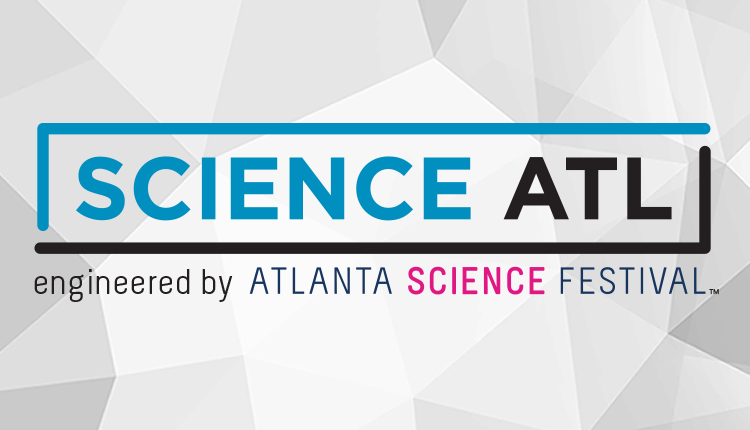 New Grants Further Atlanta Science Festival Mission
The Arthur M. Blank Family Foundation and NCR Foundation funding help bring science to communities
Atlanta Science Festival, the annual two-week celebration of science and technology, recently received a pair of grants to help further its mission to spread the wonder of science throughout metro Atlanta. This includes a two-year $180,000 grant from The Arthur M. Blank Family Foundation and a one-year $100,000 grant from the NCR Foundation.
"With the support of corporate and foundation leaders we can improve access to science learning opportunities for so many young people," says Jordan Rose, co-director of Atlanta Science Festival. "And we're incredibly grateful to both The Arthur M. Blank Family Foundation and the NCR Foundation for investing in the community to promote STEM throughout Atlanta."
The Arthur M. Family Blank Foundation grant will be used to cultivate 50 middle and high school student STEM leaders in metro Atlanta through the Georgia Chief Science Officers program. This program enhances the students' leadership, communication, and advocacy skills to meet the growing demand for these skills in STEM careers. The students, elected by their peers, will further STEM awareness and programming in their school communities. Students will also participate as leaders in community events outside their schools, sharing ideas with legislators, board members, CEOs, and other decision-makers in the community.
In addition, the NCR Foundation grant will be used to expand science learning opportunities for residents primarily in the south central and southwest neighborhoods of Atlanta. The project will fund Atlanta Science Festival initiatives in these neighborhoods, including 50 bus vouchers to attend the Festival's Expo, 20 Imagining the Future school visits, 12 Chief Science Officers, targeted marketing efforts, and formation of a Community Advisory Board to assess community STEM needs. The goal is to connect 4,000 children from selected neighborhoods to out-of-school science learning experiences, and to strengthen the capacity of community organizations to engage families in informal science learning experiences.
"Bolstering STEM activities and awareness in these communities is essential to developing Atlanta's scientific future," Rose adds. "As we continue investing in tomorrow's STEM leaders, we're thrilled to see what these young minds have in store."
Interviews are available upon request.
About Atlanta Science Festival Inc.
Atlanta Science Festival Inc. is a 501(c)(3) nonprofit organization dedicated to bringing people together through the wonder of science. Founded in 2014 by Emory University, Georgia Tech, and Metro Atlanta Chamber, the organization produces the annual two-week Atlanta Science Festival, presented by Delta Air Lines, which has brought science programming to more than 200,000 people in the metro Atlanta region. The Festival celebrates local science and technology, featuring more than 100 events throughout metro Atlanta from March 9-23, 2019, reaching 50,000 children and adults annually. Festival events feature hands-on activities, tours, tastings, and performances with 100 partner organizations, plus the Exploration Expo, Atlanta's biggest interactive family science event. Atlanta Science Festival Inc. is now extending this excitement year-round through a series of programming and partnership-building initiatives called Science ATL. The new Science ATL initiatives will increase public interest in and appreciation of science in Atlanta by creating and promoting easy access points to science, technology, engineering, and math throughout the year. In 2018, Science ATL launched an online public science events calendar, the Chief Science Officers leadership program for middle and high school students, a science activity passport, and a science communication fellowship. In the future, Science ATL will produce additional public science events and learning opportunities throughout the year.
About The Arthur M. Blank Family Foundation
Formed in 1995, The Arthur M. Blank Family Foundation promotes innovative solutions to transform the lives of youth and their families, seeking results that move communities beyond what seems possible today. The Foundation invests in education, parks and greenspace, youth development, community redevelopment, and the arts, and leads giving programs for each of the Blank Family of Businesses, including the Atlanta Falcons, Atlanta United, PGA TOUR Superstore, Mountain Sky Guest Ranch, and West Creek Ranch. Mr. Blank, chairman of the Foundation, co-founded The Home Depot, the world's largest home improvement retailer, in 1978 and retired from the company as co-chairman in 2001. Through the foundation and his family's personal giving, Mr. Blank has granted more than $360 million to various charitable organizations.
For more information about The Arthur M. Blank Family Foundation, visit www.BlankFoundation.org or follow on Facebook @BlankFamilyFoundation or Instagram and Twitter @BlankFoundation.
About The NCR Foundation
The NCR Foundation was established in 1953 to help support community needs consistent with its mission. As NCR Corporation has evolved into a leading enterprise technology company, the NCR Foundation has evolved its grant strategy consistent with its focus on providing opportunities where there is potential.  Our mission is to support NCR's interest in building stronger communities by making strategic grants to non-profit partners in our communities including global grants through U.S.-based international non-profit agencies in the focus areas of education, disability issues and health support programs.
https://scienceatl.org/wp-content/uploads/2018/08/logo-with-bground-1.png
430
750
Jordan Rose
https://scienceatl.org/wp-content/uploads/2019/08/logo-science-atlanta.png
Jordan Rose
2019-02-26 17:06:53
2019-04-24 10:37:10
New Grants Further Atlanta Science Festival Mission