The Science of Cross Country Running Training
By Owen Beck
"Is this normal?" asked Agnes Scott College's newest head Cross Country Coach, Molly Carl, referring to a 90-degree fall day last year, "Shouldn't it have cooled off a bit by now?" Welcome to Hotlanta!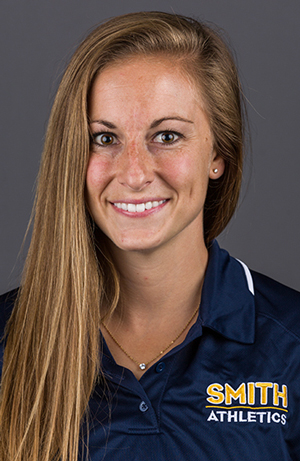 While this Northerner may still be acclimating to Georgia's sweltering heat, Coach Carl is very familiar with successful cross country running. Prior to arriving to Agnes Scott College, Coach Carl was a standout cross country and track athlete at Southern Maine University. Following undergrad, she was an Assistant Cross Country Coach while obtaining her Master's degree in Exercise and Sport Studies at Smith College. Coupling her experiences and enthusiasm for the sport, Coach Carl is ready to lead the Agnes Scott Scotties to cross country prominence.
Collegiate cross country running is usually between 2 to 3.7 miles on non-paved paths and is an intensively aerobic exercise. In other words, it is exercise that improves and requires the body to absorb oxygen efficiently. Well acquainted with how to get runners prepared to compete, Coach Carl came to Agnes Scott with "a vision and a plan for the program and it got people excited to join forces with her" according to Agnes Scott College's Cross Country Graduate Assistant Coach, River Bonds.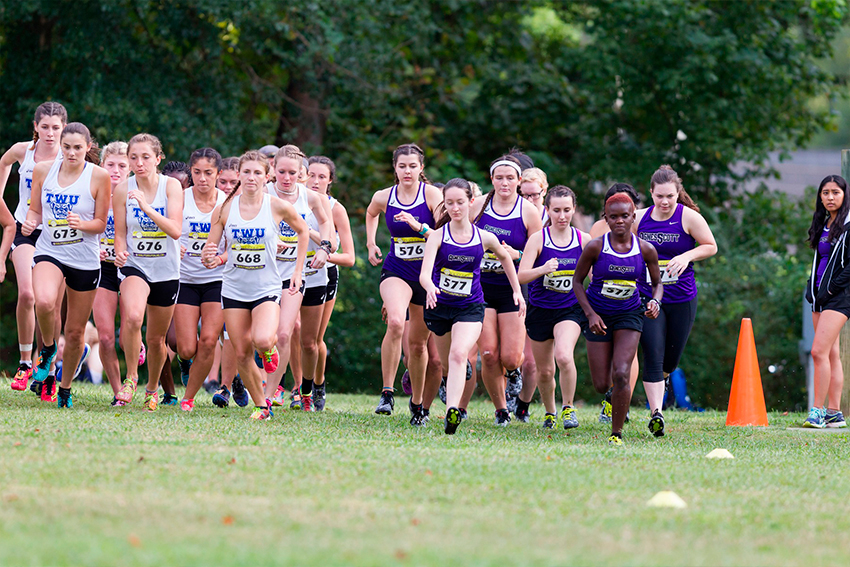 Coach Carl trains Agnes Scott athletes with the same science-based training program that led her to All-American status as a collegiate athlete. Like an astute writer, she uses an outline to guide the training schedule. "I see where our championship races are, then work backwards," explains Coach Carl. This approach of reverse chronological planning is standard for coaches from all sports to properly peak their athletes for late-season competitions – Agnes Scott's championship cross country races are usually in November. Next, Coach Carl lays out four, six-week training phases to prepare her athletes for November's races. In each training phase, specific workouts are featured to enhance certain body processes that improve distance-running performance.
Naturally, the initial training phase is the easiest, as its primary goal is to re-acclimate the athletes to running consistently. Coach Carl may advise athletes who did not run competitively during the spring to build up to running 15 to 30 miles per week over this phase. Not only does this phase prepare athletes for more rigorous training, but it elicits adaptation that improve distance-running performance. For example, to keep running, leg muscles need a constant supply of oxygen-rich blood, like a car engine needs gas. Consistent running increases the stroke volume, the volume of blood pumped from the heart with each beat, which improves the body's ability to circulate oxygenated blood to leg muscles and keep running.
Once the initial adaptations are in motion, Coach Carl's athletes transition to the second training phase, where "repetition" workouts are introduced to their weekly schedule. Repetition workouts entail running relatively short and fast intervals with long recoveries between repetitions. For cross country athletes, repetitions workouts are generally 200 to 400 m (a half to full length of an outdoor track) at current mile race pace with 1 to 8-minutes rest. The primary goal of these workouts is to improve athlete's running form, since optimizing form maximizes performance. Improved running form may decrease the rate of energy that an athlete expends while running a given speed. This is analogous to how much gas a car burns while driving at a constant speed (less gas is better). While considering other factors, athletes who consume less energy to run at a given speed can outperform their competitors by having the ability to run farther at a given speed and faster at given aerobic intensity.
"…Then I get them for the next two phases… when they are back on campus" continues Coach Carl. You read that correctly, 12 of the collegiate 24-week training program is completed prior to the first day of practice. "You have to be intrinsically motivated to do well", she adds. Indeed.
Athletes are welcomed back to school by the most difficult training phase. By now, each week athletes run multiple easy days, two structured workouts (e.g. repetition workouts), and a long run. Long runs are ~25% of the respective athlete's weekly mileage (e.g. ~10 mile long run for an athlete running 40 miles a week) and serve to improve the number of blood vessels that transport oxygen to exercising muscles. Notably, the primary goal of the third training phase is to increase the maximum rate of oxygen that an athlete can uptake, transport, and utilize to generate energy. Much like how football players love 40-yard dash times, this is the measure that endurance athletes obsess over due to its close relationship with distance-running performance. To increase her athletes' maximum rate of oxygen uptake, Coach Carl has the team perform classic "interval" workouts that consist of 3-5 minutes of intense running with 2-3 minutes rest between intervals.
Another intense, albeit a more enjoyable, aspect of phase three are the beginning of cross country races. Cross country races are generally 2.0 to 3.7 miles and start around the end of August or beginning of September. Ideally, Coach Carl's team runs 5 to 6 races before the November's championships.
The final training phase is intended to simultaneously improve another physiological process and freshen the athletes up for the key races. Physiologically, to sustain a relatively fast running speed, athletes expend energy without the presence of oxygen at the muscle-level. If athletes expend too much of this energy source, their blood will likely become more acidic than normal, resulting in the sudden feeling of having heavy legs. To train the body to buffer this race-slowing feeling, athlete's run workouts include a moderately hard continuous run (e.g. 20 minutes) or multiple repeats with short rest (e.g. 5-minute intervals with 1-minute rest). These workouts are perfect for the final training-phase because they are also relatively easy to recover from due to their controlled intensity. In the last few weeks of the season, athletes decrease their overall weekly mileage to enter the championship races rested and ready.
XC Season is finally here!!! Let's wish our team good luck as they head to their first meet of the season #LeaveALegacy … here's some footage from the Stone Mountain pre-season run #GoScotties pic.twitter.com/KHQ7xl0s4G

— Agnes Scott Cross Country (@ASCCrossCountry) August 31, 2018
Even though this science-based training approach develops key physiological parameters that influence distance-running performance, Coach Carl carefully customizes the training of her athletes as the season progresses on an athlete-by-athlete basis. "You cannot just plug a human into a system and be like this should totally work out" she says with amusement. Subtleties like altering training to handle life events, mimicking training environments to resemble race courses (e.g. incorporating hills to prepare for hilly courses), and developing race plans that cater to each athlete's strength are just a few ways that Coach Carl artfully brings science-based training to life.
Whether you are preparing to get back into shape, run in the world's largest 10-kilometer race (Atlanta Track Club's Peachtree Road Race), or guide athletes through their cross-country season, these science-based training methods can be helpful. After all, what do you have to lose? Except for a few minutes on your next race.
https://scienceatl.org/wp-content/uploads/2019/04/cross-training-agnes-scott.jpg
430
750
Lizzi Skipper
https://scienceatl.org/wp-content/uploads/2019/08/logo-science-atlanta.png
Lizzi Skipper
2019-04-24 11:24:21
2019-08-23 13:14:42
The Science of Cross Country Running Training