Cultural Hotspots: Science of Roller Skating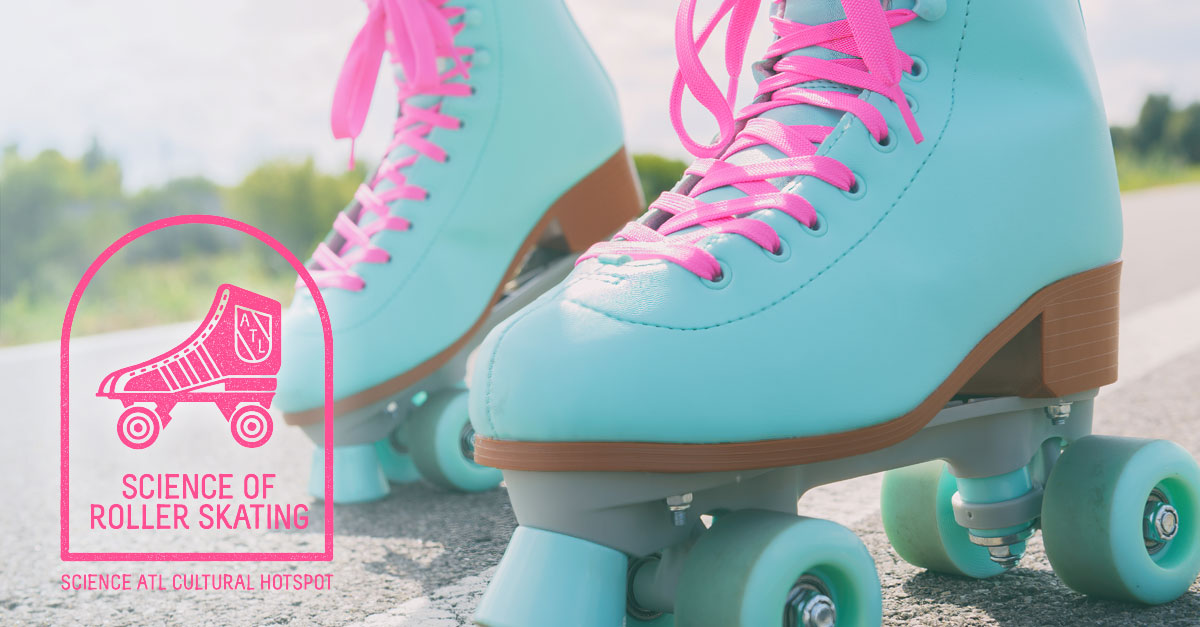 Roller skating has taken Atlanta by storm! From shooting down the Beltline to going in loops at a local roller rink, kids and adults are zipping all over the place on their wheeled feet! Science ATL will dig deep into this cultural phenomenon in the first event of our occasional Cultural Hotspot series.
We're partnering up with Roll ATL, Atlanta Roller Derby, and our physicist friends at Emory University to learn more about the science behind roller skating.
Update: this event has been rescheduled to Saturday, September 25th
Join us on Saturday, September 25th from 1:00 p.m. – 3:00 p.m. on the Silver Comet Trail to skate and learn!  Registration is not required, but it helps us plan, so click here to register and we'll have an ALEX sticker waiting for you at the first stop!
WHEN: September 25, 2021
1:00 pm – 3:00 pm
WHERE: Silver Comet Trail
WHO: Families, beginner, and intermediate skaters

WHAT TO BRING: Your skates! Don't have skates, but still curious? Bring any wheels you've got. It's still fun to learn while scooting!
Come anytime between 1:00 p.m. – 3:00 p.m. and start your skating journey at the Mavell Road Trailhead. At various points along a 1-mile path, we'll be stationed up doing demos of fun moves and unpacking why they work! Between stations, you can try out the moves yourself!
This event is designed for all ages. Beginner, intermediate, and expert skaters welcome! Parking, restrooms, water, and picnic tables are available at the trailhead.
https://scienceatl.org/wp-content/uploads/2021/08/21-419-003-Science-of-Roller-Skating-1200x627-1.jpg
627
1200
Anna Laura McGranahan
https://scienceatl.org/wp-content/uploads/2019/08/logo-science-atlanta.png
Anna Laura McGranahan
2021-08-31 16:54:02
2021-09-16 12:36:06
Cultural Hotspots: Science of Roller Skating