Meet Lonnie Johnson, Inventor of the Super Soaker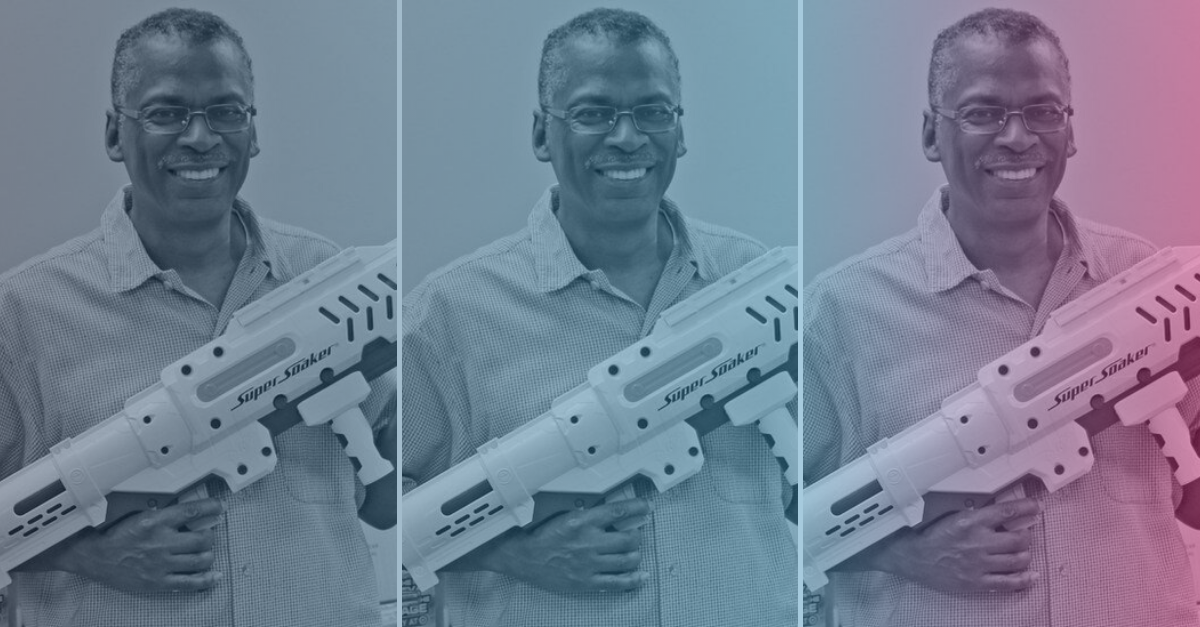 Longtime Atlanta local Lonnie Johnson is an engineer, inventor and entrepreneur. His education and experience enable him to engineer new products, some that have provided hours of fun for kids and others with the potential to transform the way people around the world generate power.
Born in 1949 in Mobile, Alabama, Johnson followed his curiosity from a young age. He has imagined and invented new gadgets and experiences from go-carts and robots to space vehicle systems and rechargeable batteries.  In an 2018 interview, Johnson explains his longtime fascination with how things work: "For me, it's almost magical being able to come up with ideas and then have them materialize." His first accolade came at a science fair in 1968 sponsored by the Junior Engineering Technical Society (JETS). Johnson was the only Black student in the competition and "Linex," a compressed-air-powered robot made of junkyard scraps, won him first prize.
He later earned bachelors and masters degrees in engineering before joining the United States Air Force and later NASA. As he applied his curiosity to government projects, Johnson continued to pursue his own inventions. While exploring how to build an environmentally friendly heat pump, Johnson attached some nozzles to his bathroom sink and when he opened the nozzles a very powerful stream of water blasted into the bathtub When he opened the nozzles a powerful stream of water shot straight into the bathtub. That late night experimentation became the Super Soaker, the number one selling toy in 1991.
Since then, Johnson has created more than 100 inventions and is now dedicated to developing new energy technology as well as inspiring new generations of curious kids in Georgia and Alabama and across the United States. Read more about Lonnie Johnson
https://scienceatl.org/wp-content/uploads/2022/02/image1-1.png
627
1200
Aakiem Philippe
https://scienceatl.org/wp-content/uploads/2019/08/logo-science-atlanta.png
Aakiem Philippe
2022-02-18 14:33:43
2022-02-18 15:42:05
Meet Lonnie Johnson, Inventor of the Super Soaker