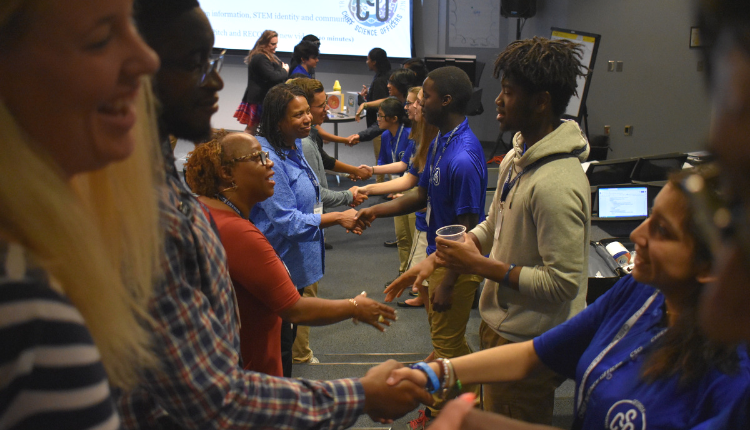 21st Century Leaders and Science ATL Launch STEM Leadership Program across Metro Atlanta High Schools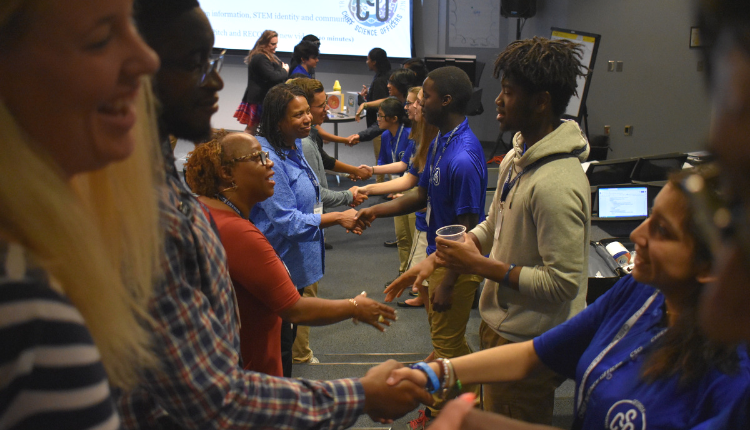 FOR IMMEDIATE RELEASE
21st Century Leaders and Science ATL Launches STEM Leadership Program across Metro Atlanta High Schools
Partners with Cox Enterprises
ATLANTA (September 8, 2021)– 21st Century Leaders (21CL) and Science ATL, in partnership with Cox Enterprises, have launched a STEM leadership program for metro Atlanta high school students.
The collaborative program will include a version of 21CL's school-based program tailored for STEM and Science ATL's Chief Science Officers program. It will also include a self-guided online STEM Leadership curriculum module within 21CLs' Leadership Connect®. This online platform is housed on 21CL's partnering company, Rali, an Atlanta-based learning management system.
21CL and Science ATL will launch five STEM+21CLubs across Metro Atlanta counties and school districts for the 2021-2022 school year including:
Banneker High School in Fulton County
Forest Park High School in Clayton County
South Cobb High School in Cobb County
South Paulding High School in Paulding County
Tucker High School in DeKalb County
Each STEM+21CLub will serve up to 25 students throughout the school year while engaging the larger student body through STEM-focused and student-led service projects, leadership forums, career coaches, and leadership and STEM online curriculum. Following this pilot year, the program's goal is to open up to additional schools throughout Georgia for the 2022-23 school year.
"Every young person, no matter their background, has the ability and the potential to become a leader in their school, community and ultimately the workforce. They just need the opportunity, resources, and confidence to believe it," said Kate Hewitt, executive director of 21st Century Leaders. "We're grateful for partners like Science ATL, Cox Enterprises, and our five piloted high schools who recognize and believe in that same vision."
The new program builds on the strengths of Science ATL's Georgia Chief Science Officers program that empowers youth to lead STEM enrichment activities in their communities. It also leverages 21CL's 33-year history of year-round youth leadership development programs that collectively connect, transform and inspire students to embrace diversity, explore career opportunities and develop as leaders. The impact of the program, while measurable in real-time, will also provide long-term impact results with employability skills, enhanced college and career readiness, scholarship opportunities, and internship and professional connections.
"Partnering with 21st Century Leaders is a great way to broaden access to STEM careers and to empower more youth to use STEM to make the world a better place," said Jordan Rose, executive co-director of Science ATL. "I am so proud of the two student leaders from our Chief Science Officer program who helped to develop the new STEM curriculum for 21CL's Leadership Connect platform – what a great example of youth voice in action!"
Cox Enterprises' funding, along with support from the United Way and Community Foundation of Greater Atlanta COVID-19 Response and Recovery Fund, will help ensure these opportunities come at no cost to the students while also providing financial support to the partner schools and faculty members overseeing the STEM+21CLubs.
About 21st Century Leaders
21st Century Leaders® is a 501(c)(3) non-profit organization that connects, transforms, and inspires high school students from diverse backgrounds across Georgia to leverage diversity, explore career opportunities, and become leaders in their school, community, and ultimately the workforce. Since inception in 1989, 21st Century Leaders has served more than 16,000 diverse high school students from over 250 Georgia high schools through year-round leadership development, diversity and inclusion training and career exploration programs. For more information about 21st Century Leaders, visit www.21stcenturyleaders.org.
About Science ATL
Science ATL Inc. is a 501(c)(3) nonprofit organization dedicated to bringing people together through the wonder of science. Our mission is to cultivate an equitable community of lifelong learners across metro Atlanta who are connected and inspired by the wonder of science. Through public events like the Atlanta Science Festival, and community-building initiatives like the Georgia Chief Science Officers youth leadership program and the STEM Professional School Partnership program, we are improving access to STEM/STEAM learning opportunities and building community around science. Learn more at http://scienceatl.org.
Cox Enterprises
Cox Enterprises is dedicated to building a better future through our leading communications, automotive and media companies. Our major operating subsidiaries include Cox Communications and Cox Automotive, and we are strategically investing in new industries and emerging technologies, with sizeable interests in clean technology and health care. Headquartered in Atlanta, Georgia, Cox is a global company with nearly $20 billion in annual revenues and brands that include Autotrader, Kelley Blue Book and Cox Homelife. Founded in 1898 by Ohio Governor James M. Cox, the company is a family-owned business committed to its people, communities and planet. To learn more about Cox, visit coxenterprises.com, view our collective impact report at coxcsrreport.com, or follow us on Twitter via @CoxEnterprises or @AlexTaylor_Cox.
###
https://scienceatl.org/wp-content/uploads/2019/08/SCIENCE-ATL-BLOG-IMAGE-750x430-1-1.png
430
750
Jordan Rose
https://scienceatl.org/wp-content/uploads/2019/08/logo-science-atlanta.png
Jordan Rose
2021-09-08 13:41:51
2021-09-08 13:44:32
21st Century Leaders and Science ATL Launch STEM Leadership Program across Metro Atlanta High Schools