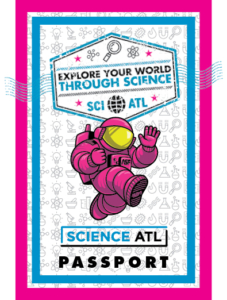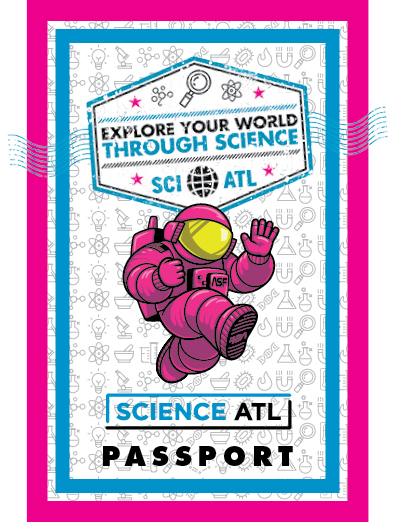 The Science ATL Passport encourages children to follow their own curiosity to explore their world and then reflect on their investigations through words or images in the Passport!  Each page offers ideas for experiments, activities, or exercises organized around each of the five senses. Of course, if children don't want to use any of the prompts, they should feel free to ignore the suggestions and follow their instincts and curiosity wherever they may (safely) lead.
We created the Science ATL Passport in the hope that it provides just enough structure to make children of all ages feel encouraged and inspired to see themselves as scientists – questioning, investigating,  reflecting and asking more questions! in this passport will reveal things they never knew or noticed about places and objects they interact with everyday.
The Science ATL Passport is made possible by

Once all pages are completed, participants should send passports back to Science ATL to receive a special prize in the mail, along with a new passport.
1-5

participants

will receive a robot kit
5-10

participants

will receive a circuit game or kit
10-15

participants

will receive a subscription to kids science magazine
15-20

participants

 will receive a STEM-related book
All remaining participants will receive Science ATL merch!
Send completed passports to:
Science ATL
191 Peachtree Street N.E.
Suite 3400
Atlanta, GA 30303
or scan pages and send to: [email protected].