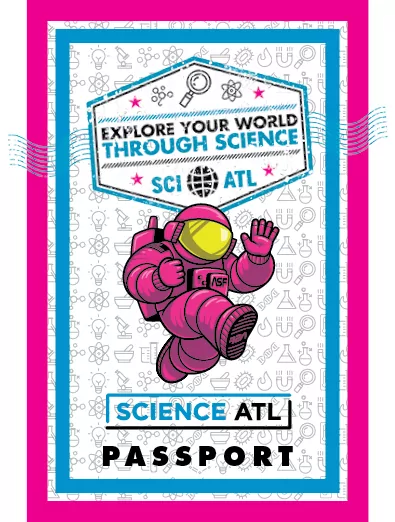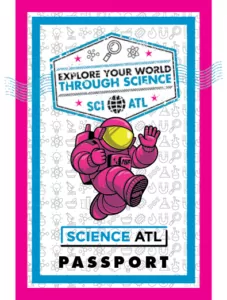 The Science ATL Passport encourages children to follow their own curiosity to explore their world and then reflect on their investigations through words or images in the Passport!  Each page offers ideas for experiments, activities, or exercises organized around each of the five senses. Of course, if children don't want to use any of the prompts, they should feel free to ignore the suggestions and follow their instincts and curiosity wherever they may (safely) lead.
We created the Science ATL Passport in the hope that it provides just enough structure to make children of all ages feel encouraged and inspired to see themselves as scientists – questioning, investigating,  reflecting and asking more questions! in this passport will reveal things they never knew or noticed about places and objects they interact with everyday.
The Science ATL Passport is made possible by

We'd love to get a glimpse into your scientific explorations! Snap a photo of your Passport-inspired STEM activities or pages documenting those experiences. 
Share on social and tag @scienceatl #sciatlpassport or email them to [email protected].