The Hitchhiker's Guide to the Makerverse!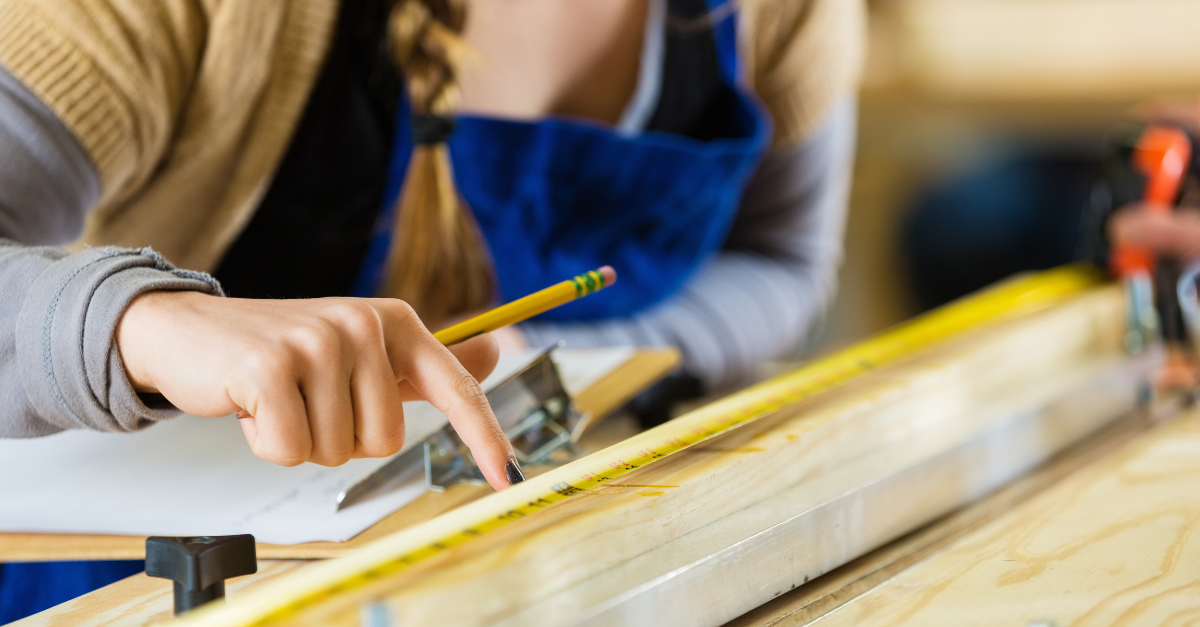 By Malvern Madondo
Ever wanted to make something, but weren't sure how or where to start? Don't have the tools? Afraid of making mistakes? Not sure what a makerspace is or how to be part of one? Don't panic!
There is a dedicated place in the metro Atlanta area where anyone can discover and channel their inner creativity and bring ideas to fruition – Decatur Makers! Decatur Makers is one of the few family-friendly and all-ages makerspaces in Georgia. It was founded in 2012 and is housed in a refurbished old gym that was previously a roller-skating rink. I recently met with Irm Diorio, the Executive Director (Maker in Charge?) at Decatur Makers, to learn more.
What exactly is a makerspace?
According to Irm, "a makerspace is a playground for your creativity, a space to learn, build, innovate, try new things, and make mistakes. Most important of all it is a community of people". One member, Steve Freant, took this to heart and built a car at Decatur Makers using recycled materials! With the help of fellow members at Decatur Makers, Steve learned skills such as metalwork in order to bring his grand vision to reality.
A hobbyist woodworker with a background in marketing and advertising, Steve got attracted to metalwork because he did not have to wait for pieces to dry. He tapped into the vast experiences of other members at Decatur Makers who were only eager to share their expertise. Steve is now on a mission to build his second car at Decatur Makers!
"A makerspace is a playground for your creativity, a space to learn, build, innovate, try new things, and make mistakes."
Perhaps not as difficult as finding the answer to the "Ultimate Question of Life, the Universe, and Everything", building a car, let alone driving it in Atlanta, is not always an easy task. It takes dedication, and a willingness to learn. Makerspaces provide community space to turn creative dreams into reality. 
So, you have an idea?
Decatur Makers lives its mission: "Empowering people to create and learn through hands-on experiences that positively impact their lives and communities" in its daily operations. Whether you are just starting out, merely curious, or an expert, Decatur Makers welcomes you. According to Irm, "Everybody is a maker … but we're not just about the making of things, we're about making a difference. Making fosters life-changing experiences where kids and adults find passions, learn hard skills, and develop and strengthen the soft skills of problem-solving and critical thinking.
This type of success positively impacts people of all ages by empowering them in all areas of their life." The process takes time and often requires experimenting with different approaches and developing multiple versions. However, a sense of curiosity and lots of patience can lead to a more refined result that not only solves the initial problem but also provides insights into solving similar problems. The making journey continues as community members share their knowledge with one another.
In its 8 years of operation, Decatur Makers has used this model of continual improvement and made quite an impact in the Atlanta community and beyond. The story goes that it all started when some local Decatur kids needed a place for their robotics team to practice. A few parents, prompted by Decatur Makers founders Garrett Goebel and Lew Lefton, took it a step further and thought a place where a diverse group of kids and adults could use tools and work together to learn skills and build things would be a great resource for our community. Years later, their idea has blossomed into a maker community that supports the learning, creating, and innovating that comes with making all kinds of things. 
From idea to product and product to more ideas
If you have a solid idea (the idea can also be in shaky liquid form or vague gaseous form) of what you want to create, do not hesitate to get to the drawing board and reach out to the maker community for help, advice, or anything you need to bring that idea to fruition. Decatur Makers features a fully equipped wood shop, an electronics shop, and a metal shop. They also have an array of 3D printers, a Glowforge Pro laser cutting/engraving system, a CNC milling machine, a HAM radio station, a microbiology lab, sewing machines, arts and crafts equipment, leather crafting tools, and a 4-color screen printing system.
Feeling overwhelmed? Don't panic! Decatur Makers also offers a variety of introductory classes such as Woodshop 101, Intro to 3D Printing, Glowforge 101, Metal Lathe 101, Wood Lathe 101, and Welding Machine Basics.
Who let the dog out?
Another maker, Maureen Haley, has witnessed first-hand the importance of having a community where individuals can start from basics, tap into the experiences and wisdom of peers, make something they are proud of, and share the knowledge with others. Around 2012, Maureen was trying to learn some programming skills so she could build projects with her new Arduino beginners kit from Adafruit.com. This endeavor led her to two amazing opportunities.
First, she signed up for what was then MITx's initial Massive Open Online Class about Circuits and Electronics, which dramatically opened her mind to resources available to adult learning online. Second, she came across a suggestion online to look for local hackerspaces on Meetup.com. This led her to a nearby group meeting, which was the early gatherings of Decatur Makers. At this meeting, she met Irm Diorio, and together they "started building a thriving, open-source, magical community of do-it-yourselfers, closet instructors, brilliant creatives and enthusiastic makers." One of her proudest accomplishments at Decatur Makers is a top-notch monitoring system that she created to alert her brother whenever his dog, Skipper, snuck outside the house.
Maureen's path to creating the most ingenious DIY pet alert system started right after Decatur Makers acquired a Glowforge laser cutter and started offering introductory/safety classes. The laser cutter became popular among makers who would often use the free software Inkscape to create a luggage tag or key chain fob with their name on it. While Maureen was waiting for her turn to upload a tag and practice using the machine, she picked up some scrap acrylic that was lying around the makerspace and designed a small engraving with a dog on it. (Unfortunately, when she uploaded a picture of Skipper, the details were not as distinct, so she opted for a silhouette of a dog that resembled Skipper). She then took her laser-cut piece of acrylic home and wired up some LEDs to make the light shine through. Next, she supported the engraving, using wood as a base. The next challenge was connecting all the components together!
Being a recent graduate of Decatur Makers Woodshop 101 class, she made a jig to guide a handheld router and created a recess on the bottom of a dark wood chunk that a fellow maker had donated, to hold a strip of lights, and another recess on top to hold the piece of acrylic. Maureen then ingeniously connected a power jack to a piece of protoboard, wired up an on/off switch, programmed a microcontroller, and engraved the Decatur Makers logo onto the wood! She queried the woodshop community for oil coating recommendations to keep the wood from drying out and give it a rich color. Finally, to cover the bottom where the electronics were, she used a free program called Tinkercad to design a small lid/tray and printed it on the 3D printer at Decatur Makers.
By the time she was done, Maureen's project was a complete tour of the makerspace – laser cutting, woodwork, electronics, and 3D printing. Besides providing her with the resources she needed to help her brother track his furry friend's movements, Decatur Makers made it possible for Maureen to use tools like laser cutters and 3D printers that she otherwise would have had to buy. Moreover, she benefited from other makers who were ever ready to share their skills.
How to get involved with Decatur Makers
At Decatur Makers, everyone, regardless of interests or skill levels, is welcome to join a vibrant and growing community of makers. Throughout the year, Decatur Makers hosts a variety of events such as the weekly informal Maker Happy Hour and Open Build Night that are open to anyone interested in learning more about makerspaces or sharing about a project they have worked on. Decatur Makers also organizes classes such as papermaking, stained glass making, woodworking, 3D printing, and laser cutting. You can check out their class offerings, public events, or donate to support their operations at https://decaturmakers.org/. If you have never visited, check out their virtual tour on YouTube (https://youtu.be/IQDuVG61NSI).
Decatur Makers has also partnered with various other nonprofit organizations, institutions, and makerspaces. Under the Atlanta Beats Covid initiative, Decatur Makers partnered with other makerspaces and volunteers to create Personal Protection Equipment (PPE) to curb shortage in the state of Georgia. "We are always looking for community partners because we're only as rich as the people we work with," said Irm.
In 2018, Decatur Makers partnered with Magic Wheelchair, a nonprofit organization that builds "epic costumes for kiddos in wheelchairs — at no cost to families", to create TWO amazing Halloween costumes for two metro Atlanta kids – Chase and Armani. Chase dressed as Bruno Mars from the Uptown Funk video (complete with wheelchair transformed into a 1985 Lincoln Town Car Stretched Limousine) and Armani dressed as a zombie on the bus from Black Ops 2 (Call of Duty).
Many thanks to Irm Diorio for highlighting all the amazing work being done at Decatur Makers. Thanks also to Steve and Maureen for sharing about their work!
https://scienceatl.org/wp-content/uploads/2021/04/guide-to-the-makerspace.png
627
1200
Anna Laura McGranahan
https://scienceatl.org/wp-content/uploads/2019/08/logo-science-atlanta.png
Anna Laura McGranahan
2021-04-30 13:16:33
2021-04-30 13:17:42
The Hitchhiker's Guide to the Makerverse!