April is Citizen Science Month!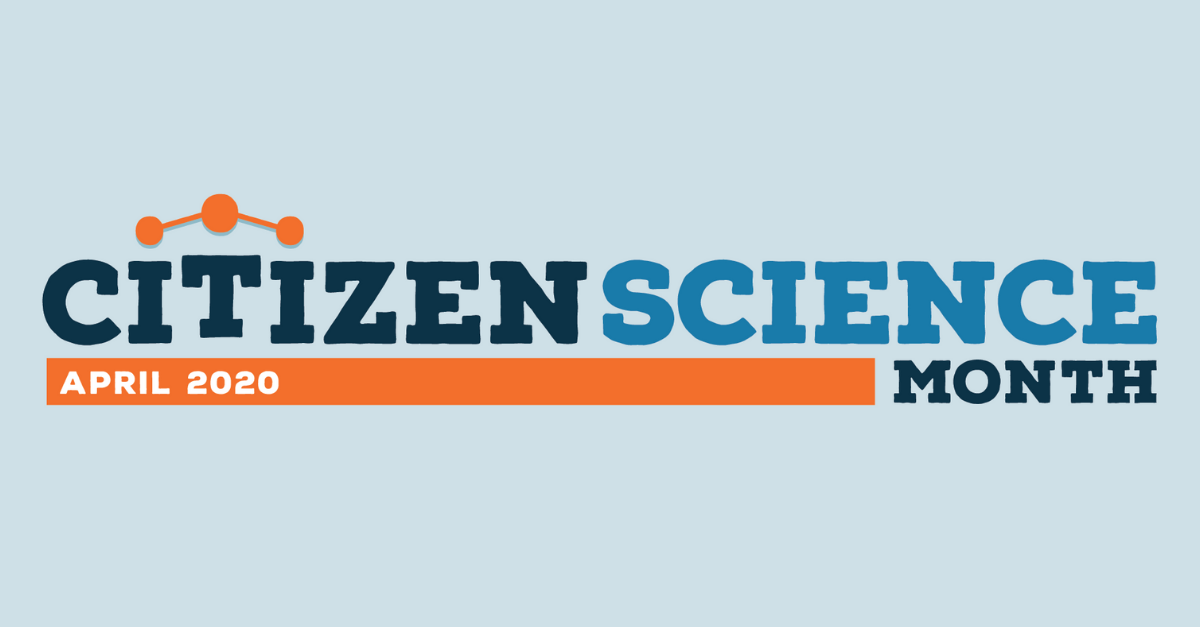 Did you enjoy our #AtHomeSciFest last month? Now you can join the worldwide movement to participate in the collection of scientific data! You don't need to BE a scientist to DO science. These citizen science projects and apps are great ways to get involved in REAL science. Laboratory not required.
What is Citizen Science?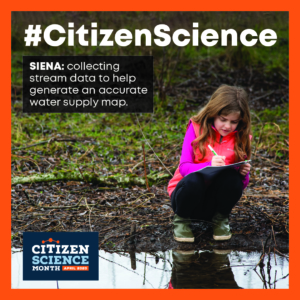 As we face global challenges, we may want to find local ways to make a difference in protecting endangered species, safeguarding water sources, preventing disease, or accelerating medical research. Science needs more eyes, ears and perspectives than any scientist possesses. Enter citizen science: a collaboration between scientists and those of us
who are just curious or concerned and motivated to make a difference. Citizen science is an invitation to everyone to participate in real science–on topics they care about–following protocols for data collection, analysis, and reporting. Citizen science can be fun, but it is also serious science that accelerates research.
Citizen Science Month is presented by SciStarter, National Library of Medicine, School for the Future of Innovation in Society at Arizona State University, Citizen Science Association, Science Friday, and National Geographic.
How to be a Citizen Scientist
Citizen Science Projects for All Ages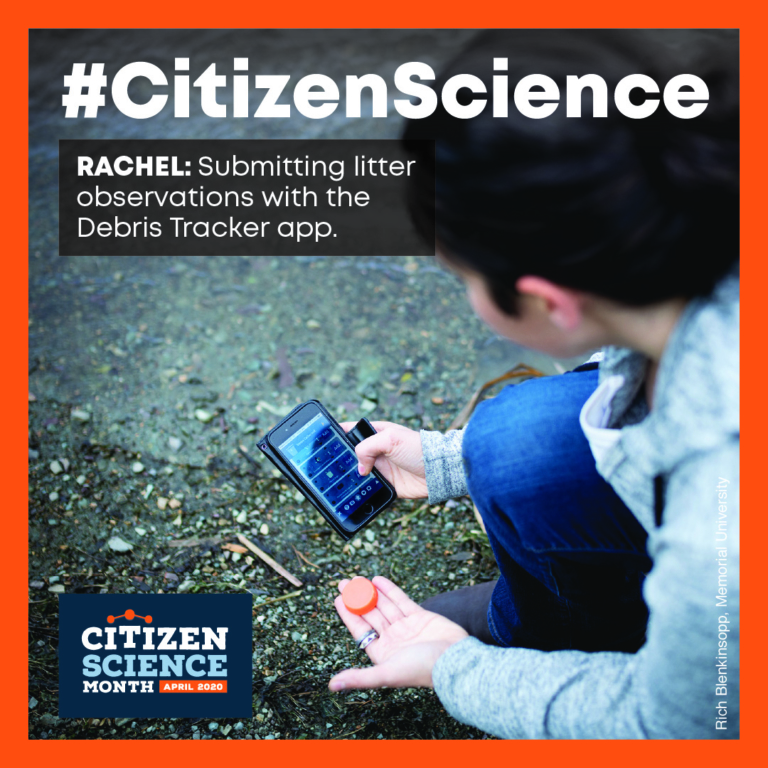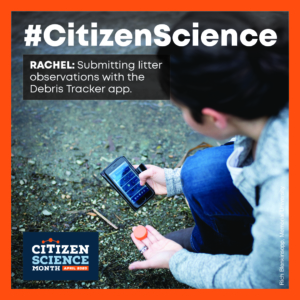 Get started on projects to help gather light pollution data, track the flu, report litter in your neighborhood, document change in weather and climate, and help Alzheimer's researchers analyze blood flow in brain images. (from SciStarter and the National Library of Medicine)
Identify plants, animals, fungi,

and microorganisms

around you with the iNaturalist app. Your observations contribute to real research on biodiversity. Do this during Atlanta City Nature Challenge April 24-27, 2020 to help our city document its biodiversity. Or use Seek, the kid-friendly version which does not collect user information.
STEAMSquad.org, a series of online books/projects through which kids can learn about citizen science, do citizen science and engage topics related to science curriculum goals for grades 5,6 and 7.
Urban Kings Project – help local researchers learn more about King Snakes in metro Atlanta by reporting your sightings.
Join the Earth Challenge 2020 for projects to monitor and mitigate threats to environmental and human health in your community.

Join the

Pollen Nation with CitizenScienceHD

to help make a pollen map of Georgia.

Solve puzzles for science with

FoldIt

(including a new coronavirus puzzle)
Upcoming Project Webinars
Register for these webinars and check out more virtual science events at our Science Scene calendar:
Let's Clear the Air! April 8, 3 PM. Dive into this crash course on the basics of measuring air quality, atmospheric composition, the Air Quality Index, and air pollution's impact on health. Join Calvin Cupini, the Citizen Science Program Manager of Clean Air Carolina, for the first of a multi-part introduction to air quality and citizen science.
Do Science While Stargazing. April 9, 3 PM. SciStarter and Astronomy Magazine will introduce you to three scientists leading astronomy-related projects that need your help! Learn how to monitor light pollution by identifying stars in the constellation, record streaks from satellites, and trace online images of galaxies to measure curvatures. Astronomy Magazine's Editor-in-Chief will moderate this online event.
What's In Your Water? April 10, 4 PM. Is the water in local streams and the pipes in your home safe for you and other living things? Find out how to investigate in this webinar featuring citizen science you can do in and around your home. Project scientists from EarthEcho, Stream Selfie, and Crowd the Tap will guide you.
Fight COVID-19 from Home. April 15, 3 PM. SciStarter and Discover Magazine will introduce you to three scientists leading COVID-19 projects that need your help! Learn how to identify behaviors that influence risk; crowdsource the COVID-19 pandemic in real time; and play an online game to fold and design proteins for scientific research. Discover Magazine's Editor-in-Chief will moderate this online event.
More Ideas for Science at Home
Check out our Science Scene calendar for upcoming virtual events, and #AtHomeSciFest campaign for more great ideas to learn and do science at home, including our #SciKu science haiku project! Why not do a citizen science activity, and then write a haiku about your experience! Don't forget to share your science at #AtHomeSciFest #CitSciMonth #CitizenScience and tag us @ScienceATL.
Keep Atlanta Curious!
Your support is building a curious community in metro Atlanta. We need science fans like you to get involved and stay involved. Sign up to volunteer or partner with us on events. Make a donation in honor of your favorite science fan, or shop exclusive Science ATL and Atlanta Science Festival merch in our online store (proceeds benefit our educational initiatives). Science ATL Inc. is a 501(c)(3) nonprofit organization dedicated to bringing people together through the wonder of science. Thanks!
https://scienceatl.org/wp-content/uploads/2020/04/science-atl-citizen-science-month.png
627
1200
Jordan Rose
https://scienceatl.org/wp-content/uploads/2019/08/logo-science-atlanta.png
Jordan Rose
2020-04-07 11:28:12
2020-04-08 13:49:24
April is Citizen Science Month!