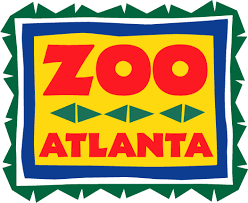 Bee a Citizen Scientist! Join Zoo Atlanta and help count local pollinators as part of the second annual Great Georgia Pollinator Census (coordinated by the University of Georgia Extension).
Whether you are an entomology expert or a new-bee, this Citizen Science initiative is for any Georgia resident. Everyone's count is important. It's easy to participate:
How to:
Choose a location with pollinator friendly plants.

Optional: Go the extra mile and create a pollinator friendly environment in your own yard. You can plant a whole garden, pick a small area, or just put a few plants in your windowsill. Not sure what to plant? The Center for Urban Agriculture has some great suggestions here.

Download and print the UGA Pollinator Count Tally Chart.

If you'd like to do a little prep, use the Great Georgia Pollinator Census Counting Guide to familiarize yourself with distinguishing pollinators.

Count for 15 minutes and tally any pollinators you see!

After 15 minutes, you can call it a day, or keep counting! Complete 15-minute interval counts at different locations, or different times of day.
Compare what you see from spot to spot and place to place.
Use a different Tally Chart for each 15-minute interval.

Once complete, upload your data on the UGA Extension GGPC website.