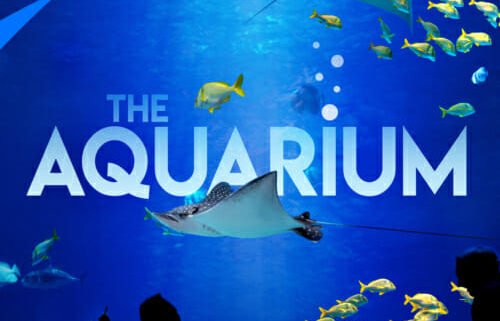 The groundbreaking series, The Aquarium, which documents life behind-the-scenes at Georgia Aquarium and the vital role it plays in aquatic conservation around the world, returns to Animal Planet for a second season, beginning Sunday, Feb. 9 at 8pm ET/PT.
THE AQUARIUM series introduces and shares the stories of the amazing animals who call the 10 million gallons of water at Georgia Aquarium home, including a moray eel, green sea turtle, fantail rays, rescued sea otters and more!
THE AQUARIUM also documents Georgia Aquarium's ongoing efforts to protect aquatic species in the wild, traveling to their own backyard and beyond to help animals in need. This season, the adventures continue off the coast of Florida, as camera crews follow Georgia Aquarium biologists under the nighttime waves, to film a rare and wondrous event few have ever witnessed: the spawning of critically endangered corals.
THE AQUARIUM is produced for Animal Planet by Left/Right, a Red Arrow Studios company, and Copper Pot Pictures. Banks Tarver, Ken Druckerman, Anneka Jones and Michael LaHaie are the executive producers; Jessie Findlay is co-executive producer for Left/Right. David LaMattina and Chad Walker are the executive producers for Copper Pot Pictures. Lisa Lucas is the executive producer, Patrick Keegan is supervising producer and Meredith Russell is coordinating producer for Animal Planet.