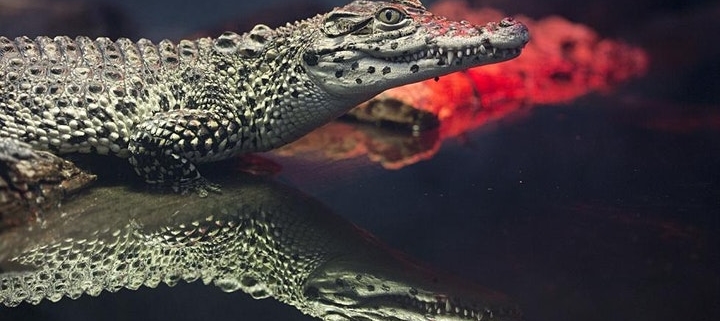 Did you know that reptiles or "creeping animals" have their own branch of study called herpetology? Herpetology study includes reptiles (snakes, lizards, turtles) and amphibians (frogs, toads, salamanders, newts).
If you are someone who is interested in the biology of reptiles and amphibians, check out this opportunity to learn more about such a career path!
Join SEM Link for a virtual field guide of work in this interesting and quirky career. Herpetologists collect, mark or observe organisms, or also analyze the environment conditions associated with particular populations. Herpetologist work can be done in the field or even in the lab.
Speaker Karl Guyton II will reconnect us with nature, sharing videos of his herpetology field work. He will share his purpose and why he's passioante about this work. He will enlighten us on why conserving herpetofauna (reptiles and amphibians) is important!
Mr. Guyton is currently a Masters candidate at Howard University in the Biology Department researching and studying the behavior of Chinese water dragons (Physignathus cocincinus). He is also a research intern at the Smithsonian National Zoological Park studying the behavior of Cuban crocodiles, among other cool roles that students would be interested to hear!
Pre-registration is strongly encourged. We also ask that you submit your questions to the Google Form.