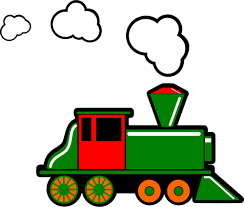 STEAM Train is a STEAM focused, virtual program intended for children ages 5 to 7. Each session, the kids will watch a pre-recorded video that talks about different topics related to science. At the end of each video there will be a hands-on experiment that the kids can do at home (with adult supervision). Most experiments will use common household items to make them as accessible as possible. Check ahead to see what materials you will need to do the experiment!
Topics:
10/7 – Crystals, rocks, minerals. Experiment: Crystal suncatchers
11/4 – Slimes, molds, spores. Experiment: Homemade slime
12/2 – Weight, balance, gravity. Experiment: Build a balance scale
See event page for required materials.