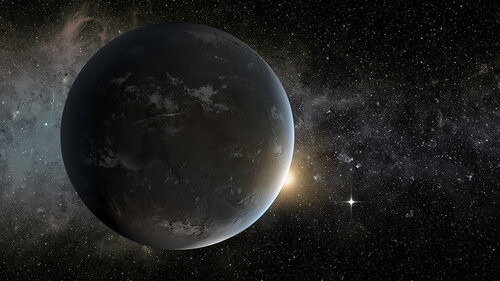 Is there a moon around Kepler-1625 b? Can rocky planets around small stars hold onto their atmospheres? Are super-Earths habitable?
Laura Kreidberg, exoplanet atmosphere specialist and director of the APEx Department at the Max Planck Institute for Astronomy, reviews the latest controversies and recent discoveries of exoplanet research.
Exoplanet detection may be old news — over 4,000 have been discovered to date — but the new frontier lies in unraveling the composition of exoplanet atmospheres, their number of moons, and whether they hold the potential for life. In this month's Frontiers Lecture, investigate how researchers approach these questions and the scientific processes and evidence supporting their hypotheses.