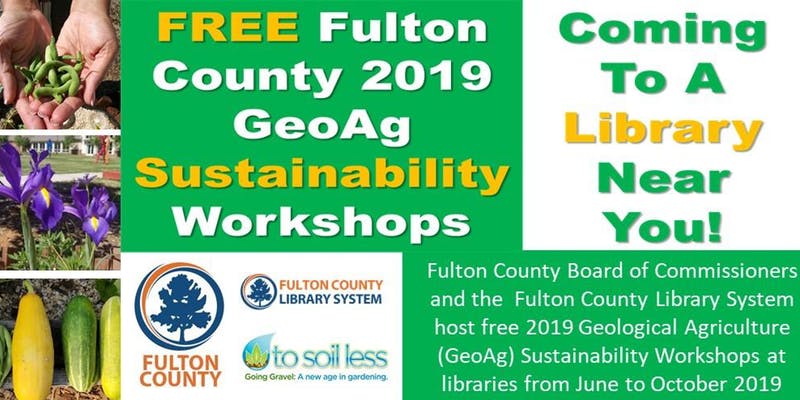 Fulton County Board of Commissioners and the Fulton County Library System host free 2019 Geological Agriculture (GeoAg) Sustainability Workshops on Saturdays at area libraries from June to October 2019.
Topic: Geological Agriculture (GeoAg) – The study of growing plants in rocks indoors and outdoors permanently without soils and fertilizers.
Course: GeoAg 101.
Website: tosoilless.com
About GeoAg 101 – This is the introduction to geological agriculture course.