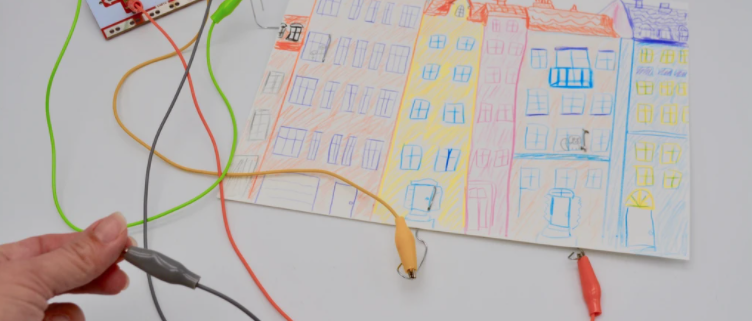 What if you could craft a city and then use coding and conductivity to tell the stories of the people who live there?
That's what we'll be doing in this one-day camp!
We'll start by crafting cities out of cardboard, or drawing cities to make an interactive poster. You can create a flat city on paper, a diorama of a city with a shoebox, or build a city out of cardboard.
Then, we'll write the stories of the people who live in the city and record them.
Next, we'll create conductive points in and on the city, and use Makey Makey and Scratch to program our city to tell its stories using recordings, animations, and more!