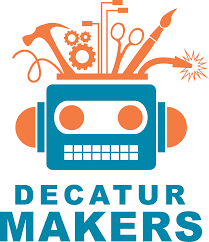 Wondering what to do with your Arduino and/or Raspberry Pi? Played around with them a little and need some inspiration? Want to learn more and/or share what you know?
Join some other like-minded makers at our Arduino + Pi User Group. This is for makers of all skill levels from newbie to know-a-lot.
This meeting is a discussion group that is run by whomever attends; In the past, there was some discussion of projects with makers helping each other with problems and/or questions.
Please bring your own Arduino/Raspi/microcontroller, a computer to code on, and any other miscellaneous supplies you have that you'd like to use.