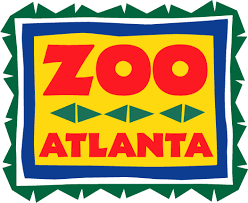 Visit the Zoo and help us shellebrate World Turtle Day!
Ask all of your turtle questions during scheduled World Turtle Day keeper chats.
See, feed, and touch one of the largest living tortoise species during an Aldabra tortoise Wild Encounter.*
From tiny baby terrapins, to burrowing gopher tortoises, to the giant Aldabra tortoises, the Zoo is filled with chelonians. Walk through the Zoo to see if you can find them all.
Learn more about turtles and tortoises through biofact exploration, games, and activities.

Explore the special and unique adaptations of turtles and tortoises by looking at shells, eggs, and skulls.
Discover ways you can help your native species.

Can't join us in person? Check out Zoo Atlanta's social media networks for a special World Turtle Day takeover.
Show you're a conservation hero year-round with the purchase of an Animal Awareness Day tote bag!

Use provided fabric markers to decorate and make your bag uniquely you.
All proceeds go to the Zoo's conservation fund that allows us to help animals in the wild and their habitats.
Activities are free for Zoo Atlanta Members and children under 3; free with general admission. 
*Wild Encounters are an optional experience that requires face masks, advanced registration, and an additional fee.