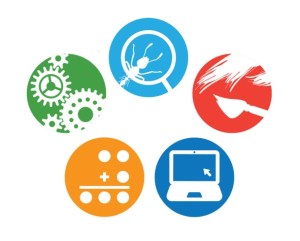 Wonderlab is a space for children in grades K-5 to explore, create and investigate! Join us online to participate in a monthly STEAM challenge for guaranteed fun and learning. You will use the engineering process to explore problem solving while planning, creating and improving your design. A kit containing most of the required materials to complete the challenges will be available to registered participants for pick up at Mountain View Regional Library beginning the Monday prior to the event.
For more information call the Mountain View Regional Library at 770-509-4964 or visit the Children's Reference Desk.
Registration is required to receive a STEAM kit. To register for the program please click here.