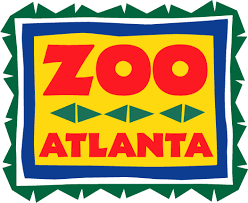 A virtual happy hour with the most interesting Zoo Atlanta professionals!
Welcome back to your newest online obsession – sorry, Netflix – brought to you with a twist and a stir … or a shake if you prefer. Join us for quarterly programs bringing you a featured cocktail you can make at home, with a talk from a well-seasoned – or over-seasoned – Zoo professional who has a story or two to tell! Warning: You might learn something.
Loving the Less Loved: A love story dedicated to the feathered, scaly, and slithery, as told by James Ballance, Senior Curator of Birds, Herpetology and Ambassador Animals
When it comes to animals, most of us would admit to loving the large, the fluffy, and the cute. But not James. Ever since he was a teenager, he took a fancy to the feathered variety of creatures. Maybe it's because he's British, or maybe it's because the not-so-flashy also deserve our attention. Or maybe it's a bit of both. Kick off your Valentine's Day weekend with an evening of fun stories and love letters to some of the world's most interesting and misunderstood creatures – as only James can tell! From creepy crawlies to winged waterfowl, learn about the other 86% of the animals who call Zoo Atlanta home. While there may be a bit of poppycock mixed in, believe us when we say that James is the bee's knees and will excite and entertain as we gallivant together in this sure-to-be cheeky talk.