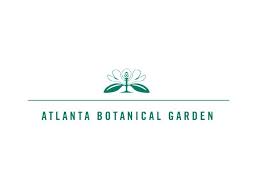 Shake off the winter blues and get in gear for springtime with this full day of garden inspiration! Join us for a virtual symposium, and pick up new ideas from seasoned experts!
Todd Lasseigne
What makes a Southern garden Southern?
What makes a Southern garden Southern?  Is it an old favorite plant or two?  A plant from your grandmother?  An "heirloom" plant – whatever that means?!  Or, does it relate to plants that grow here in zones 7, 8 and 9 that aren't cold hardy to grow further north?  Is it related to "old-ness" or "new-ness," or does that even matter?  Whether native or exotic, exuberant or achingly slow-growing, the latest-and-greatest razzle-dazzle plant or the tried-and-true, join Dr. Todd Lasseigne for a lively talk on Southern gardens both in terms of where they were and where they're going.
Amanda Bennett & Michael Sheek
Channel Garden Greatness and Challenges: A look behind the curtain of curating and installing a prominent new landscape in Storza Woods
Amanda Bennett, VP of Horticulture & Collections and Michael Sheek, Outdoor Horticulture Manager, will pull back the curtain and walk you through curating a brand new garden–even with labor and supply chain issues.  Coordinating with landscape architects, construction contractors, and landscape contractors is just part of the fun–everyone really just wants to know about the cool plants!  From beautiful renderings to beautiful reality, a lot goes into getting from beginning to end.
Sam Hoadley
Knockout Natives
Join Sam Hoadley, the Manager of Horticultural Research at Mt. Cuba Center, as he highlights knockout native species and cultivars from our trials. Top performers and favorites of Coreopsis, Baptisia, Monarda, Phlox, Helenium, Echinacea, and Hydrangea represent some of the best native plants for the mid-Atlantic region and beyond. Sam will discuss their horticultural and ecological performance and will share important information on standouts that will make beautiful additions to your garden.
Abra Lee
The Influencers  
Black Americans have long laid out a cultural blueprint for garden design in their own personal spaces. In this conversation, we will discuss these historic legacies and meet some influential people and the plants they used to beautify homes and communities.
Bryce Lane
The Nuts and Bolts of Container Gardening: From Media to Nutrition     
Gardening in containers continues to be a red hot trend throughout the country. The average property size is still shrinking, urban living is growing, and the pandemic has us all sprucing up our gardens, both inside and out. There is a ton of information "out there" about how to choose & design attractive gardens in containers, however, the success of these wonderful creations comes down to the science behind creating an environment and culture for outstanding growth. This talk will focus on the mechanics, and science of growing all kinds of plants in containers, including trees, shrubs, perennials, annuals & houseplants. We will talk about container science, potting soil selection & management, soil column dynamics, water relations, fertility, repotting, and overwintering.