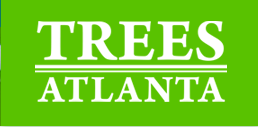 Stumped about what to plant where nothing else will grow? Tired of mowing that grass lawn? Why don't you consider MOSSES as intentional horticultural choices and experience year-round green appeal?
This lecture is a prelude to a unique hands-on opportunity to participate in the creation of the Trees Atlanta Stumpery Garden featuring tree stumps enhanced with mosses.
Doors will open at 6:30 pm., please join us for light refreshments prior to the event start.
About the Speaker:
Western North Carolina native and nationally-recognized expert on moss gardening, Annie Martin, a.k.a., Mossin' Annie, infuses her passion for mosses with her knowledge of bryophytes and successful gardening techniques. By integrating the myriad of textures, shapes, and shades of green of the mosses, Martin offers new perspectives on nature's own artistry. Wearing many hats, Mossin' Annie is a moss rescuer, farmer, researcher, licensed landscape contractor, field guide, garden speaker and published author. In her own words, she was "Born to be a moss artist and to create innovative designs and sustainable landscapes that feature mosses."
Annie Martin is a licensed landscape contractor, popular garden lecturer, and author of The Magical World of Moss Gardening (Timber Press 2015; Japanese version, 2017), Martin shares her expertise through informative yet entertaining programs. She has been featured in numerous magazines and newspapers including The New York Times.
This event is in-person on-site:
Address: 225 Chester Avenue, Atlanta GA 30316