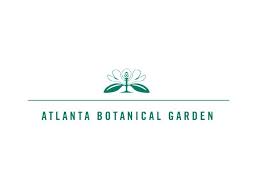 Writer and popular speaker Georgann Eubanks will share stories from her trek across six states to write "Saving the Wild South," a new book from the University of North Carolina Press. In her research Georgann studied the history and status of a dozen rare and federally endangered plants and interviewed dozens of botanical professionals and volunteers. These present-day heroes are working daily against the effects of global climate change, toxic pollution, and disruptive development across Alabama, Georgia, Florida, North Carolina, South Carolina, and Tennessee. Along the way, the author also affirmed the many ways that the extraordinary biodiversity of the region has shaped our sense of place—through the stories we tell and the landscapes we love. Georgann cautions us not to take for granted the fragile ecosystems that contribute to the region's longstanding appeal to visitors and confirms our cultural identity.
Georgann Eubanks is a writer, Emmy-winning documentarian, and consultant to nonprofit groups across the country. "Saving the Wild South" is her fifth book for The University of North Carolina Press. In reviewing her latest book, Science editor Holden Thorp writes: "A big hurdle to instilling a greater appreciation of the environmental crises facing the world—climate change first among them—is getting our hands on engaging stories about how we know what we know about Science. Georgann Eubanks, with the help of magnificent photographs by Donna Campbell, has solved that problem for twelve fascinating native plants under threat in the South. This book is just what we need to get folks more engaged." A book signing will take place following the event.
This event is free following admission into the Garden.