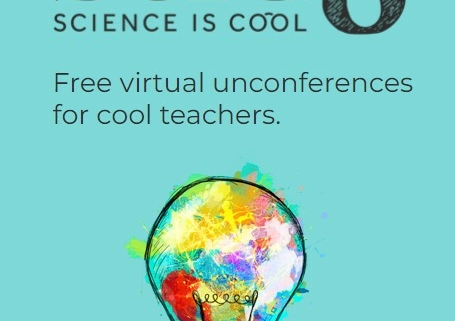 ScIC "Science is Cool" is brought to you by PocketLab, a science technology company founded by teachers.
We started ScIC "Science is Cool" virtual unconference in March 2020 as a way to make the best of our, um, unique situation, and create new opportunities for both teachers and innovative education companies. The spirit of our work as an "unconference" is to provide everyone with useful tools and valuable resources as well as giving participants a voice for what's next.
ScIC quickly evolved into a thriving, inspiring forum for teachers around the world to access tools, offer solutions, and also have a place to find camaraderie, and feel heard and understood.
The mission of ScIC Science is Cool is to support STEM educators and change science education across the planet. In the spirit of this goal, ScIC8 will be two events in one day.
Event 1: SCIC: GEORGIA
9:00am-11:00am
ScIC: Georgia will bring together educators, government officials and corporate executives empowered to assess and change educational priorities to meet the evolving workforce skills required for 21st-century jobs.
This event will be of special interest to teachers in the state of Georgia, but the presentations and topics discussed are going to resonate with science educators around the world.
Event 2: SCIC8
12:00Pm-4:00Pm
ScIC8, the eighth "Science is Cool" unconference, continues to entertain and inspire with speakers and influencers who champion STEM education. Brought to you by the educators at PocketLab.