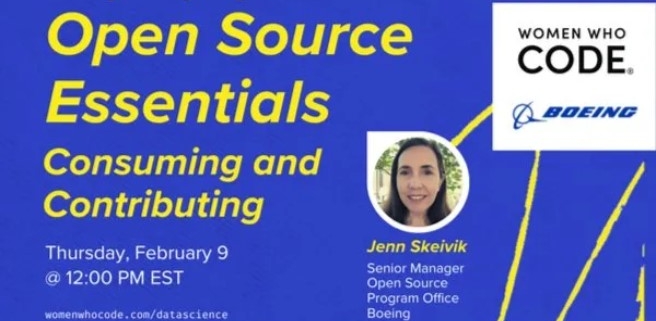 🌟 Join the WWCode Global team and our Partner, Boeing, to learn to leverage open-source platforms to enhance your development process while supporting the community! 🌟
Leveraging and contributing to open-source platforms is a great way to enhance your development process, grow your professional portfolio and learn from industry experts.
Join this cross-platform session to learn how to consume open source in your applications and contribute back to the community. Jenn Skeivik, Senior Manager at Boeing, will cover all the essentials, from open-source license basics to contribution etiquette. She will share tips for catching compliance issues early in the development cycle to maximize speed and minimize risk.