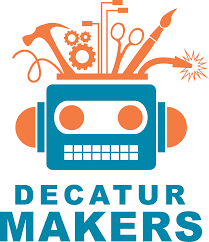 If you have a middle school-aged girl that is interested in making things, please have her join Decatur Makers for their Girl Makers Club. Projects vary each month and will expose the girls to power tools, design, art, programming, problem-solving, and more.
This is open to all middle school girls, regardless of interests or skill levels, and whether or not they're a member of Decatur Makers (https://decaturmakers.org/) and it's free.
Snacks will be served. Fun will be had. #GirlMakersRock
NOTE: Science ATL does not endorse in-person events at this time. All persons attending face-to-face events does so at their own risk. See CDC guidelines for COVID-19 prevention.