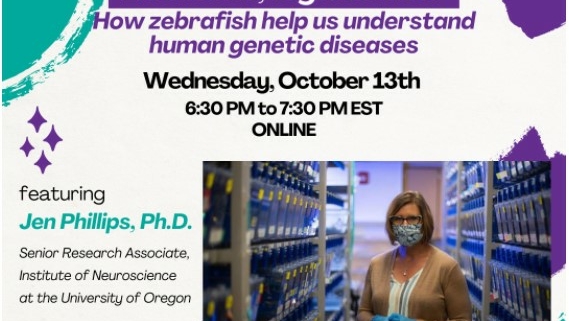 Big science from little fish: how zebrafish help us understand human genetic diseases!
If you're a teen with an intersest in biology, learn about how animals are involved in the research process and how one scientist is researching solutions to rare human genetic diseases.
Attendees will learn about the importance of animal models in understanding and treating human illness.
We'll discuss the life cycle and basic biology of the zebrafish.
And we'll come to understand the value of collaborations between scientists doing animal model research and clinicians, working together to solve medical mysteries!