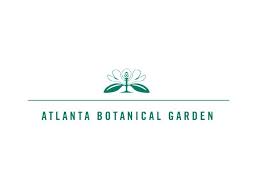 Supplement your life science, botanical and environmental studies curriculum with a visit to the Atlanta Botanical Garden. Walk through the Fuqua Conservatory to discover a lush tropical rainforest, make observations on unique orchids and marvel at bizarre succulents from South Africa and Madagascar. Tip-toe through the treetops on the Kendeda Canopy Walk and visit the Edible Garden to learn more about the plants we eat. Grade specific, self-guided materials will be available in the Visitor Center and drop-in tours of the Fuqua Conservatory will be available to a limited number of attendees on a first come first serve basis.
Fuqua Conservatory Tours, Grades K – 12
Drop-in Conservatory Tours take groups through the Tropical Rotunda and Desert House to explore how plants have adapted to those different climates. Meet in the Conservatory Lobby at 9:30 a.m., 10:00 a.m. or 11:00 a.m. Tours last approximately 30 minutes. Homeschoolers and their chaperones can start lining up 10 minutes before the tour. Attendance will be limited and on a first come first serve basis. All tour participants must wear a mask for the duration of the tour.
Guests must follow the Garden's current safety protocols found here. Parking and sales tax not included. No outside food or drink.
Cost
$10 per student
$10 per chaperone (max 2 per student)
Free for Members