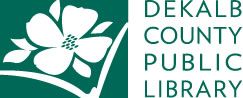 Join Jason, wildlife ecologist and Tucker librarian, on a hike through nature to learn more about our surroundings. Meet at trail entrance at Tucker Nature Preserve.
Tucker Nature Preserve is located at 4440 Lawrenceville Hwy, Tucker, GA 30084.
Event will be rescheduled to June 22 if there's rain or extreme heat (above 84 degrees).
We are all influenced by the natural environment that surrounds us. The climate influences our mood, pollution influences our health, and natural resources affect our survival.