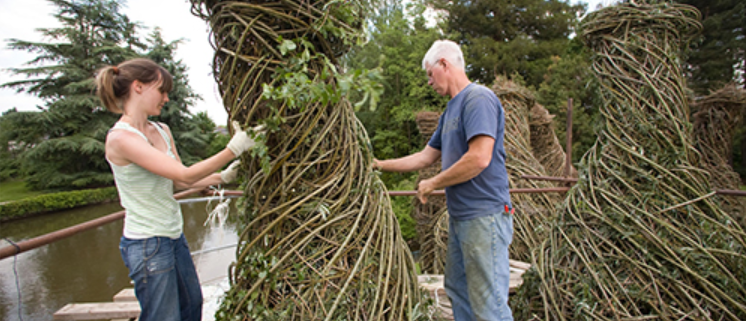 Patrick Dougherty creates unique, large-scale art installations using locally-sourced natural materials. As part of Georgia Tech's commitment to sustainability, the Institute has established the Eco-Commons, 80-acres of greenspace that will preserve the natural topography and link smart infrastructure across campus. The first section to open will be the home for his newest sculptures. Find out what Patrick has envisioned for Tech's campus and help him create it!
This event will take place from January 7, 2021 to January 22, 2021.
NOTE: Science ATL does not endorse in-person events at this time. All persons attending face-to-face events does so at their own risk. See CDC guidelines for COVID-19 prevention.