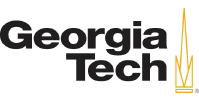 Blue holes scattered throughout the Gulf of Mexico inspire a team of exploration scientists and divers who set out to uncover the mysteries of these submerged sinkholes. Tune in to watch the episode and hear from Georgia Tech scientists in June, or join the July 14 interactive screening, which will feature live Q&A with the experts!
Read more about the research and experts behind this episode.
"Florida's Blue Holes: Oases of the Sea" free virtual screenings:
Reports of large aggregations of fish in the Gulf of Mexico led divers to discover deep holes opening down into the seafloor. These submerged sinkholes and springs, more commonly called blue holes, attract a diversity of marine life in an otherwise ocean desert. A group of scientists and technical divers collaborate to better understand these ecological oases in the sea. The experts begin by exploring Amberjack Hole – a sinkhole located 20 miles off the coast of Sarasota, Florida, that opens at 115 feet below the surface and extends down to over 350 feet.
Do these blue holes connect to mainland Florida? What organisms are found at the bottom of the hole? What effects do these holes have on the surrounding Gulf of Mexico? Join scientists as they search for answers and explore these never before studied environments.
Major funding for this program was provided by the Batchelor Foundation, encouraging people to preserve and protect America's underwater resources. And by the Arthur Vining Davis Foundations, strengthening America's future through education. Additional funding was provided by The William J. and Tina Rosenberg Foundation. And by the Do Unto Others Trust.
Learn more: changingseas.tv