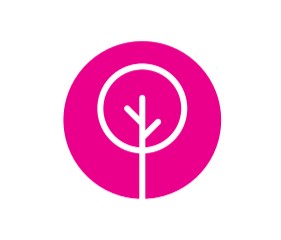 Roadside Geology of Georgia co-author Bill Witherspoon leads this foray into the Valley and Ridge of northwest Georgia. Observe the topography and vegetation that develop differently on the limestone, chert-rich dolostone, shale, or sandstone strata that typify this area. We will gather in a parking area beside Pocket Road to examine the geology and plant community along a few hundred yards of the Pilcher's Pond access to the Pinhoti trail. Then we will drive 3 miles to a west-facing overlook atop 1866′ Johns Mountain, for a view of Taylor Ridge and Lookout Mountain. From there we will walk to the east-facing cliffs around Keown Falls, along the way noticing the iron ore of the Red Mountain Formation that put Birmingham, Alabama on the map.
Distance and Difficulty: 2.5 miles round trip, with 500 feet elevation gain on the return leg from Keown Falls to the overlook; easy (9% grade).
Meeting Place Directions: Keown Falls and Johns Mountain (NW GA near Resaca): From I-75 Exit 320, for GA-136. head west on GA 136 W (later GA 136) for 12.6 miles to Furnace Creek Road. Turn left. Continue 2 miles to Pocket Road. Turn left and continue 2.3 miles to "Pilchers Pond Trail Head Pinhoti," where there is parking next to Pocket Road. If you reach the Keown Falls turnoff on your right, you have gone about 0.1 mile too far.