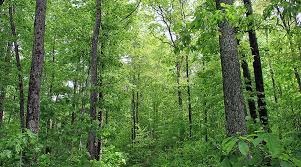 Forest Stewardship is a series of classes held from October to November. Forest Stewardship's goal is to introduce practical concepts for identifying native species versus invasive species, basic science of their environmental impact, and methods for controlling invasive (or aggressive) species for the everyday community steward. Participants will learn virtually and at outdoor locations.
Specific content may change per class, but the themes of each class are indicated below. Attendance at all three classes are required to receive the webinar link for the fourth class for your certificate of completion and certified volunteer duties.
Saturday, October 17: Identifying Native and Invasive Plant Species: Anatomy, Phytogeography, Phenology
Saturday, October 31: Invasive Plant Species: Why and How to Remove Invasive Plant Species
Saturday, November 14: Replanting with Natives: Understanding Ecological Interactions While Developing a Reforestation Plan
Saturday, November 21: Certified Volunteer Webinar / How to apply Forest Stewardship experience
NOTE: Science ATL does not endorse in-person events at this time. All persons attending face-to-face events does so at their own risk. See CDC guidelines for COVID-19 prevention.