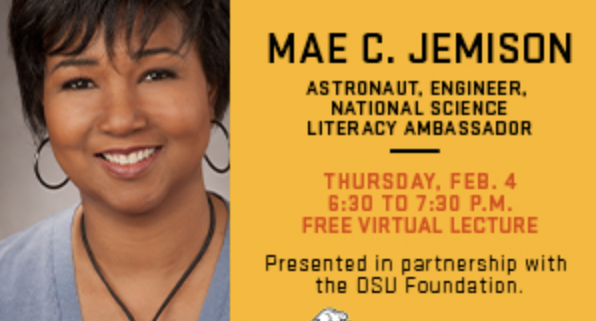 The Provost's Lecture Series brings renowned speakers to the OSU community to engage in thought-provoking discussions on topics of global significance.
Join us on February 4, 2021 at 6:30 p.m. for a conversation with Dr. Mae C. Jemison the first woman of color in space, national science literacy ambassador, advocate for racial leaps in knowledge, technology, design and thinking on Earth and beyond.
Dr. Mae C. Jemison leads 100 Year Starship (100YSS), a bold, far-reaching nonprofit initiative to assure the capabilities exist for human travel beyond our solar system to another star within the next 100 years. Jemison is building a multi-faceted global community to foster the cultural, scientific, social and technical commitment, support and financial framework to accomplish the 100YSS vision-An Inclusive, Audacious Journey (that) Transforms Life Here on Earth and Beyond. Jemison led the team that won the competitive, single awardee seed funding grant in February 2012 from premiere research agency DARPA.