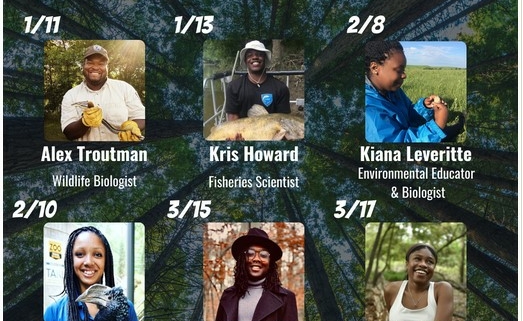 Join Georgia Audubon for our Conservation Careers Series featuring conservation professionals working across the state of Georgia. Learn about the paths they took to get to their positions and different career options for people interested in their field of expertise.
Geared toward people ages 14 to adult (but all ages welcome) we encourage you to share this program with individuals, classrooms, and groups (in Georgia and beyond) to help equip the next generation of conservation professionals and environmental stewards.
March 15 – Oya Money Worthy: Oya Money-Worthy is fascinated with how water shapes communities and the natural world, which led them to earning a BSc Geology from Georgia State University and Masters of Science in Hydrology and Water Security from the University of Oklahoma.