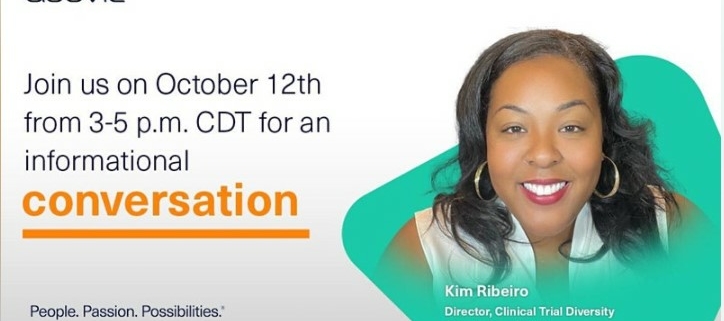 AbbVie believes our clinical trials should reflect the populations we serve as we aim to help patients live healthier, longer lives. Ensuring diversity means we can better meet the needs of our patients both today and tomorrow. We are committed to researching and bringing treatment options for diseases that affect patients around the world, including groups of patients who historically have been underserved.
As part of our dedication, AbbVie is committed to being an industry leader in improving clinical research diversity. We rely on real-world data and evidence to guide our diversity and inclusion strategies to ensure participation in AbbVie-sponsored clinical trials appropriately represents patients living with the diseases we are studying. We have been and will continue to analyze our clinical trials to ensure they reflect a diversity in race, ethnicity, age, and gender. To this end, our continuing commitment is as follows:
Evaluating our clinical trial protocol eligibility criteria against real-world datasets to ensure we are designing inclusive study protocols, enabling under-represented populations to volunteer for our clinical trials.
Analyzing and ensuring the age, gender, race, and ethnicity of those enrolled in our clinical trials appropriately reflects the age, gender, race, and ethnicity of the patient population we are studying. If diversity gaps are identified within indications in our portfolio, we will create a tailored plan to address specific gaps. This plan may include enhanced community partnerships, clinical research staff education, investigator trainings, new site selection strategies, and targeted patient outreach.
Routinely re-assessing clinical study demographics to determine if our efforts to ensure participation of under-represented populations have made an impact, pivoting to different strategies if necessary.
Continuing to refine our clinical trial diversity and inclusion strategies based on analytics and ensuring every team has access to regional indication demographics, including AbbVie resources to help resolve previously identified diversity gaps.