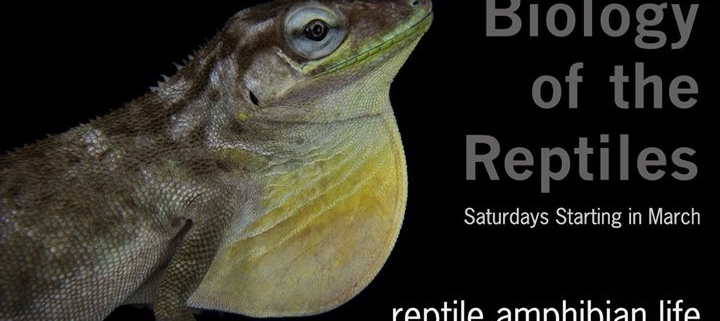 Snakes, lizards, turtles, and others comprise one of the most fascinating groups of vertebrates — the reptiles. There is hardly a group which inspires as much wonder, awe, and fear as this one. This course provides an exploration into reptiles beginning with how they arose on earth, and then discussing what they have been up to since they got here. Global biodiversity will be discussed in detail, exploring the major groups and their relationships to each other. The anatomy and physiology will be explored, as well as the ecological role of reptiles in keeping our environments healthy.
Special emphasis will be placed on the reptiles native to the Georgia Piedmont.
This course assumes a basic understanding of Biology and Comparative Anatomy, but are not requirements. The Amphibians and Reptiles of Georgia (Jensen, et al) is suggested reading. All required course materials can be downloaded.
The class takes place over 8 Saturday afternoons; each Saturday class is 3 hours long (2:30-5:30PM); basically 3 regular classes in succession each Saturday.