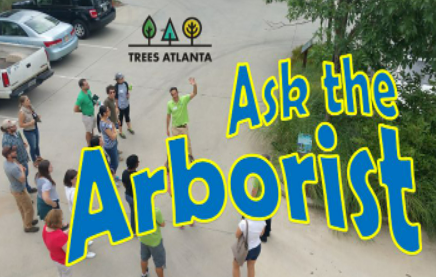 Ask the Arborist is a monthly interactive series where you can have your questions about trees, tree care, and tree health answered live by professional arborists. This month our experts will focus on overall tree care including everything from maintaining healthy soil for your trees to overall best practices in tree care. This is the best way to keep your trees healthy in the long run and work on avoiding bigger issues down the road. This program is perfect if you have some newly planted trees from the winter and you want to ensure they start off strong and establish a healthy pattern of growth. Submit your questions ahead of time using this form: Ask the Expert!
Depending upon available time, registered participants will also have an opportunity to submit their questions live.
Presenters:
Stephanie Coffin is a certified ISA Arborist and specializes in tree advocacy, tree planting and helping neighbors protect trees including assistance with appeals before the Tree Conservation Commission. She has spent extensive time working on the rewrite of the Atlanta Tree Protection Ordinance.
James Moy is an ISA certified arborist with a background in urban forestry and environmental education. His time on the NeighborWoods team at Trees Atlanta allows him to speak on topics including tree selection, planting, and maintenance. He is the Data Manager/Systems Analyst at Trees Atlanta.
Webinar link will be emailed to registered participants.
Please check your inbox (or other folders) for the confirmation email.
Questions?Contact: [email protected]