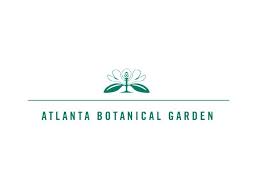 AgLanta Eats, the hyper-local food festival returns to the Atlanta Botanical Garden on Monday, August 29, 2022! The festival will feature a variety of tastings prepared by top, local chefs utilizing the freshest ingredients from AgLanta growers and metro Atlanta farms. Attendees will have full access to the Atlanta Botanical Garden while enjoying farm fresh food tastings, a selection of beverages, live music, garden tours, and more. This event is open to all ages!
Proceeds from the evening benefit the AgLanta "Grows-A-Lot" program, in association with Groundwork Atlanta and the Atlanta Mayor's Office of Resilience, which supports the conversion of vacant and underutilized parcels in low-food access areas in Atlanta to productive urban farms and gardens. The AgLanta "Grows-A-Lot" team supports seven (7) urban agriculture sites operated by local growers through technical support and provision of insurance and supplies as resources allow. Your support will allow us to continue and grow this program to serve more Atlanta communities!
Join us in celebrating the rich culture and agricultural traditions of our city at AgLanta Eats, and help fund the continued growth of Atlanta's urban food system!
Save $10-15 per ticket by purchasing Early Bird admission before July 5, 2022.