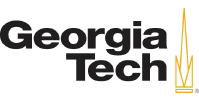 Dr. Oh-Kyu Lee will share his experience in rediscovering how to make certain types of Korean traditional paper called Hanji. In the past, there were more than two hundreds varieties of Hanji, which varied depending on source materials, size, usage, etc. Only a few of them are still being produced in Korea today. The topic of Dr. Lee's talk will focus on two types of Korean traditional paper, named Taeji and Siji. This work has been done by his group at the National Institute of Forest Service in Korea.
Taeji is a kind of Hanji contains water silk in it. Dard Hunter, the founder of the Paper Museum, visited Korea in 1933 and collected Taeji. He described it as the best paper in that time in Korea and included a sheet of Taeji as a sample in his book A Papermaking Pilgrimage to Japan, Korea, China.  Siji is a high quality Hanji used for examination paper.
Dr. Lee is a Senior Research Scientist at the Forest Biomaterials Research Center in the National Institute of Forest Science, Korea.
This program is free and open to all to attend. Dr. Lee and his team will be available to answer questions after the program.