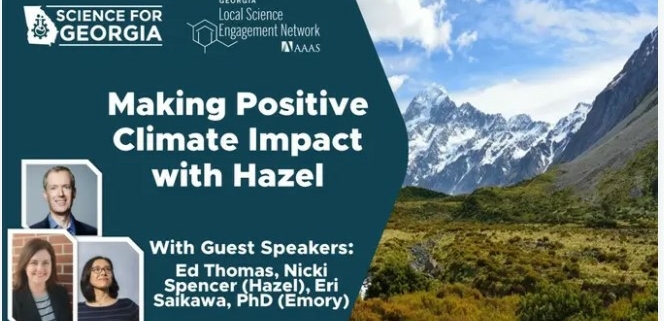 Climate change is panic-inducing. Some change requires action by state, federal, and world governments to deal with the enormity of the problem. But, as a single individual, what can you do that has a real impact?
A local Atlanta startup has an answer! Come learn about Hazel, a new mobile app that makes it simple and fun to support carbon removal projects that reverse climate change. Their team is trying to change the way users approach the carbon removal marketplace and make it fun to have a direct impact.
Although the company behind Hazel is an impact organization, this delightful app was designed by actual humans who function in the real world and have to make money–learn about how the team balances climate impact with the needs of their business and investors.