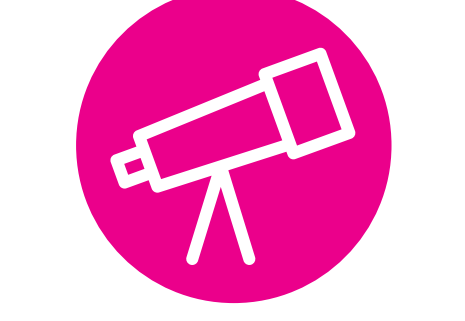 Join us this summer and participate in our online, interactive Symposium to include live talks, panels, workshops, and discussions. Space science communication experts and leaders will share best practices for improving public understanding and appreciation for science and the wonders of the cosmos in this one-day event.
Session Topics Include:
Scientists Engaging the Public
Communicating Astronomy to the Public
Inclusive Public Science Engagement
Public Engagement by Amateurs
Eclipse Outreach On and Off the Path of Totality
Bringing Modern Astronomy to the Public
Science Denial & Misinformation
Engaging Girls in Astronomy
Visualizations in Astronomy
The target audiences for this Summer Symposium include:
Science Communicators and Informal Educators
Scientists and Science Educators
Museum and Planetarium Educators
Science Writers and Journalists
Social Media and Traditional Media Experts
Park Rangers and Youth Leaders
and more, from around the world!
Registration, schedule, speaker list & more can be found at the following link:
Official Site: https://astrosociety.org/get-involved/events/2022-asp-summer-symposium/